Arsenal defender Shkodran Mustafi has hit out at speculation over his future
The Germany international let rip in a furious rant at the press
Mustafi insists he's focused and committed to Arsenal
Arsenal defender Shkodran Mustafi has hit out at the press for lying over his future in an epic rant after his key role in the weekend's win over Tottenham.
The Germany international was linked by Sky Sports with Inter Milan in the summer, and though a deal never materialised it seems Mustafi still holds a grudge over the stories.
It is not clear if Mustafi was addressing this speculation specifically, but when asked about his situation he responded angrily to reporters.
'You like to get the s***, the biggest s***,' Mustafi is quoted in the Metro.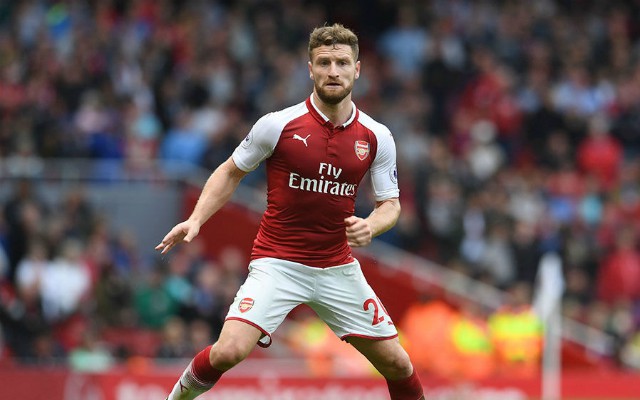 'That's your job. You are asking me about it, it's your job from the people outside, talking and thinking that they know everything.
'What happens in the changing room is the real thing. I don't understand why people just talk about things they cannot know about.
'If I have been talking to clubs or if I haven't, it's only rumours.
'Obviously there are so many newspapers, they need something to write because it's boring if the paper is empty.
'But I'm here, I'm standing in front of you in an Arsenal shirt.'