Mohamed Salah has made a blistering start to life at Liverpool
The Egypt international has already scored 14 goals since his summer move from Roma
Jurgen Klopp has joked that if he carries on like this he'll hit 70 for the season
Liverpool manager Jurgen Klopp has jokingly suggested that summer signing Mohamed Salah could score as many as 70 goals this season if he carries on as he's started.
The Egypt international has already found the back of the net 14 times in his first 18 games, adding a further two to his tally in the win over Southampton this weekend.
Already looking like one of the bargains of the summer after joining for what BBC Sport reported as a £34million fee, Salah will go down as a great addition to the team even if he doesn't score 70, but Klopp suggested he could do it with a tongue-in-cheek comment.
'If he continued at this rate he would finish the season on something like 70 goals, which isn't really likely,' the German is quoted in the Telegraph.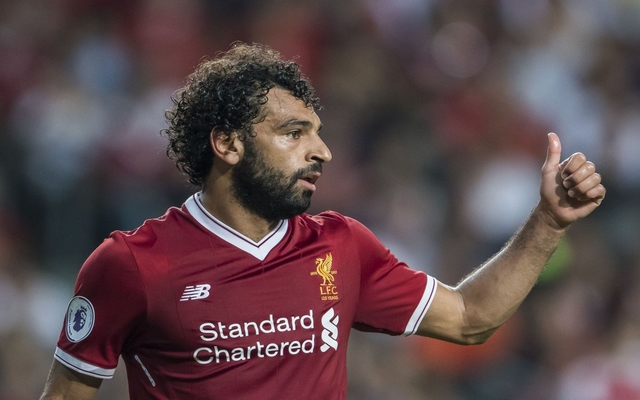 Klopp added that he expects it's more likely Salah is just going through a purple patch in front of goal.
'We have these moments,' he continued. 'He could have scored the penalty (against Huddersfield) and he's missed some big chances, but I realise (then) it's just a moment. I really understand.'