Manchester City could swoop for Virgil van Dijk after John Stones' injury
This looks like bad news for Liverpool after a lengthy transfer pursuit
Southampton have suggested they could struggle to keep Van Dijk this January
Manchester City could be set to rival Liverpool for the transfer of Southampton defender Virgil van Dijk after the injury to John Stones at the weekend.
Pep Guardiola has hinted he'll assess his defensive options in the January transfer window, with the Daily Mirror reporting this could lead to them swooping for Van Dijk.
The Netherlands international is regarded as one of the best centre-backs in the Premier League at the moment, and could be a fine addition to this all-conquering City side.
For all City's fine form in attack this season, some doubts remain over their quality and depth at the back, with Nicolas Otamendi not always convincing in his Etihad Stadium career, while Vincent Kompany has had long-term injury problems.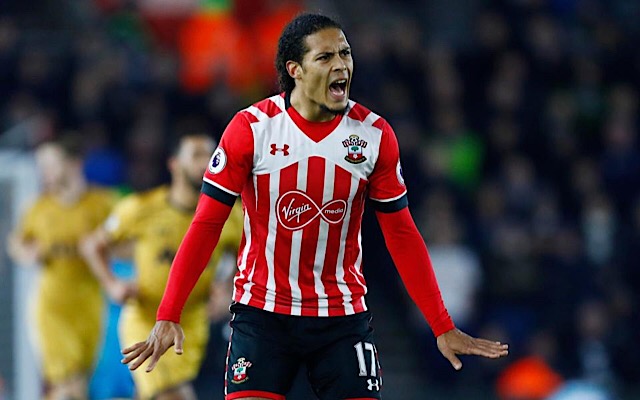 Still, this could spell bad news for Liverpool, whom the Mirror also linked with a possible chance of moving for £70million-rated Van Dijk this winter.
BBC Sport confirmed the Reds failed with their pursuit of Van Dijk in the summer, and Jurgen Klopp's side have looked suspect at the back for much of this season.
Guardiola hinted he could seek to strengthen after Stones' injury, saying: 'We're going to discuss when January is coming.
'To play in all the competitions, you need a bigger squad because the players don't have time for regeneration before the next game.'