Paul Pogba made his Manchester United return in some style against Newcastle
The French midfielder scored and assisted in the 4-1 win at Old Trafford
Stats show just how much better United are when Pogba is in the team
Paul Pogba gets a lot of stick, and there's more and more evidence that it's all completely unfounded.
The France international is inevitably under the spotlight after his big transfer fee that brought him to Manchester United last season, but that doesn't make the nit-picking at his behaviour fair.
Criticised for his haircuts, his dancing and for pretty much anything that would wind your dad up, Pogba is in many ways the archetypal modern footballer, but at least he backs it up with his contribution on the pitch.
Undoubtedly one of the best midfielders in the world right now, Pogba made an instant impact when he returned to the United team against Newcastle, playing like he'd never been away.
First he set up Anthony Martial superbly for a crucial equaliser, showing leadership and composure as well as quality when United were on the ropes.
Manchester United in the Premier League this season

With Pogba:
80% win rate
3.2 goals per game

Without Pogba:
57% win rate
1.6 goals per game#PogBack pic.twitter.com/95FHUObFAG

— Statman Dave (@StatmanDave) November 20, 2017
He later added a goal to help the Red Devils to an important win after their defeat to Chelsea before the international break.
Incredibly, stats now show that United have an 80% win rate when Pogba plays, compared to just 57% when he doesn't.
As well as that, Jose Mourinho's side score on average twice as many goals per game when the 24-year-old is in the side, with 3.2 per game as opposed to 1.6 per game without him.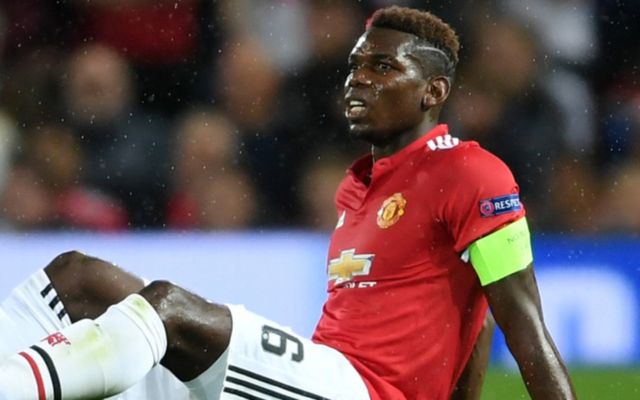 Billed as something of a luxury player, it's becoming increasingly clear that Pogba is anything but – he's an essential driving force in this United side, and could go on to be as influential as the likes of Paul Scholes and Ryan Giggs at their peak.
Of course he can still improve, but after a stop-start first season, the stats really do show that United are a different team when Pogba's in it. Now let's just see if their recovery continues as he makes his return.