A look at the biggest winners and losers from the latest round of the Premier League
Arsene Wenger and Mesut Ozil will be feeling better about life after Arsenal's win over Tottenham
No surprises as David Moyes is one of our losers after a nightmare start at West Ham
With the World Cup places all done and dusted after the international break, the Premier League was back in all its glory this weekend as we were treated first to Arsenal vs Tottenham in the North London Derby and then other eye-catching displays.
As well as the Gunners, Manchester United, Chelsea, Liverpool and Manchester City were all victorious this weekend, giving us plenty to chew over in our review of the weekend's action.
So without further ado, here's our look at the five winners and five losers in the Premier League this weekend, starting with the winners…
Mesut Ozil
Written off by so many, it must be immensely satisfying to keep on being so good.
Mesut Ozil ran the show against Tottenham this weekend, putting in the kind of performance so many have claimed he is incapable of in the big games.
Sure, he's not the most consistent, but he made the likes of Christian Eriksen and Dele Alli look like amateurs here.
Now Arsenal just have to make sure they keep him!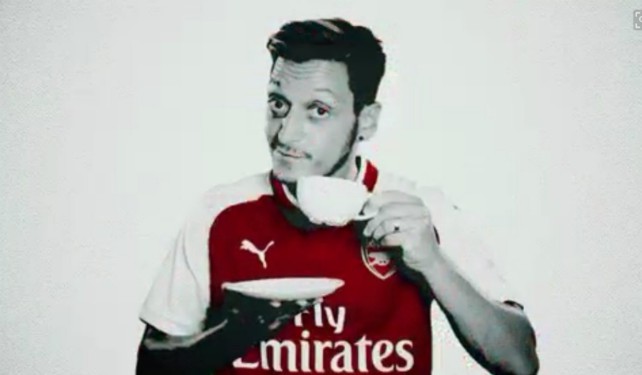 Arsene Wenger
All the talk beforehand had been of a power shift in north London, but Arsene Wenger was having none of it before the game.
After yet another win over Spurs (who, let's remember, have won just once away at Arsenal during Wenger's reign) the Frenchman can afford to feel more than a little smug.
Looks like one season of finishing below their rivals won't be enough to stop Arsenal fans believing north London really is red. Who knew?
Mohamed Salah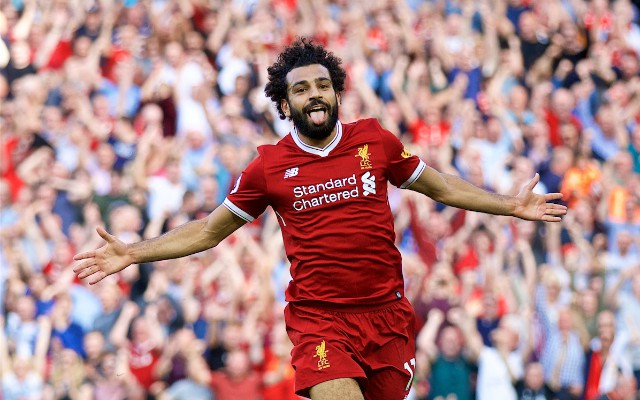 Top scorer in the Premier League, a history-maker for Liverpool with more goals than any other player in his first 12 Premier League appearances – life is also pretty good for Mohamed Salah right now.
Quite how Liverpool got him for so cheap in this transfer market and without any apparent competition for him is beyond pretty much everyone by now.
Still, Jurgen Klopp will hope he eases off a little bit or it's only a matter of time before Barcelona come calling for one of their stars yet again.
Paul Pogba
They question his price tag, they ridicule his dabbing and his hair cuts, but after two months out injured, Paul Pogba was back with a bang.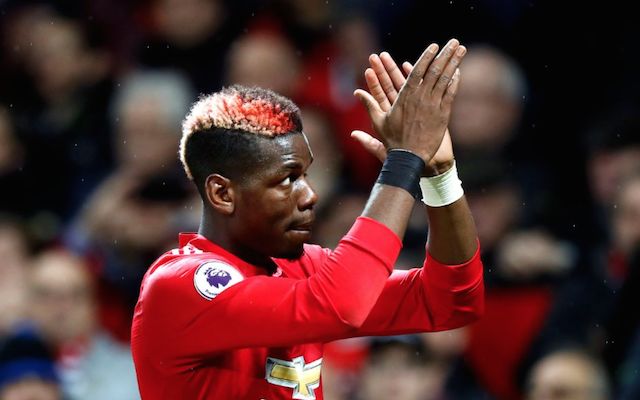 The former Juventus man can do no wrong in a United shirt this season, and got himself on the score sheet and set up another in a hugely impressive display to beat Newcastle 4-1.
It's clear now how much United have missed him, and he'll feel he's sent another message to the haters here.
Manchester City's Twitter account
For this is surely tweet of the weekend…
Watching that second goal fly in like pic.twitter.com/2N4JXnPYnJ

— Manchester City (@ManCity) November 18, 2017
And on to the losers…
Mauricio Pochettino
Just one win away to the big six during his time at Tottenham – many will feel the hype surrounding the Spurs boss going into this weekend's game now looks a little over the top.
While there's no doubt the Argentine has done some stellar work in his time at Spurs, there is clearly still room for improvement in the matches that really count.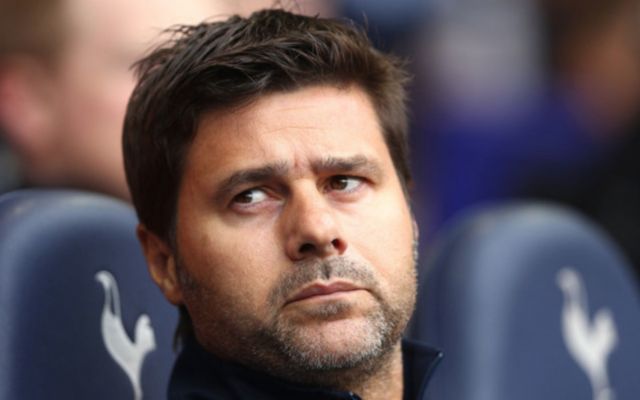 Pochettino has been talked up for bigger jobs in the future, but until he can show he's got what it takes to truly out-think the game's elite managers, his credentials for positions at clubs like Manchester United and PSG deserve to be taken with a pinch of salt.
Charlie Nicholas
Speaking before the North London Derby, the former Arsenal striker actually suggested Wenger leave out Alexis Sanchez and Ozil against Tottenham.
Okay, he may not have picked a combined XI containing entirely Tottenham players, but that looks just as big a gaffe now after the duo's role in the win.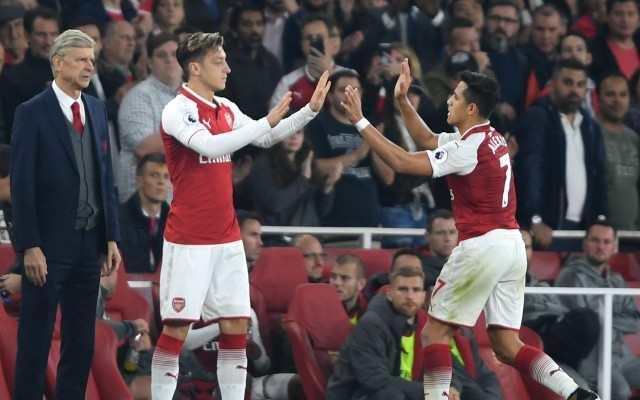 In case you forgot, the first fraud who doesn't want to play for the club set up the opener, and the second scored moments later to make it 2-0 and kill the game before half time.
Better luck next time, Charlie.
Tony Pulis
Surely the best manager heading for the sack in the Premier League, Tony Pulis' West Brom were absolutely dreadful in their 4-0 defeat to Chelsea.
Known for being solid and always putting up a fight, all those characteristics of a Pulis side were missing as they were cut to ribbons by the Premier League champions.
That makes it four defeats in a row in the league, with the Baggies now hovering just one point above the relegation zone.
Pulis has long been known as a manager ideal for guiding teams to safety, but it now looks like replacing him might be West Brom's best way of achieving that aim.
Virgil van Dijk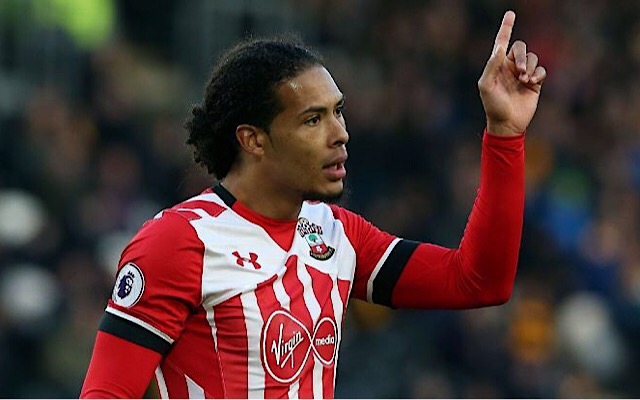 Coming up against his favourite club Liverpool, Virgil van Dijk was given a painful reminder of what he missed out on as Southampton lost 3-0 at Anfield.
In a sloppy display, it was all too easy for the Reds and their star-studded front line as they strolled to a comfortable win.
Van Dijk may be a top class centre-back, but there was little he could do on the day – a reminder that he'll need to move to a bigger club if he is to fulfil his true potential as well as personal ambitions.
David Moyes
No surprises here – after just one game in charge and here's David Moyes taking what can be expected to be a regular place in our losers section.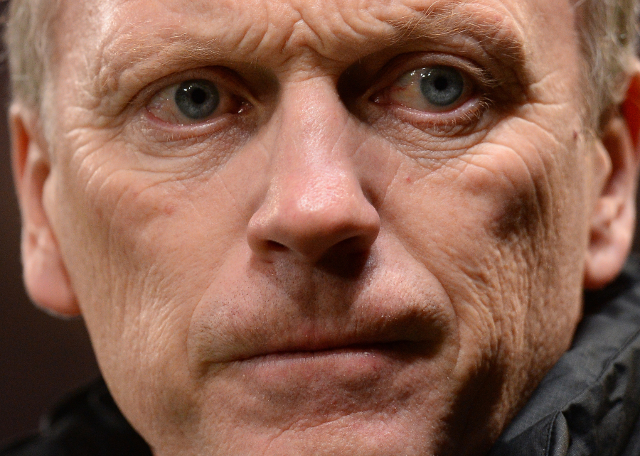 Many questioned the sense in appointing the Scot to replace Slaven Bilic, and it already looks like he's got a real uphill task to save West Ham from relegation.
Outplayed and outfought in every department by Watford, Moyes' side were dealt a 2-0 defeat by none other than Marco Silva – public enemy no.1 to British pundits, ex-players and coaches who want to see the likes of Moyes and Sam Allardyce handed every top job that's on offer.
Maybe, just maybe, Moyesie isn't all that?