Antonio Conte seems to have found another superb system for Chelsea
Former Blues star Pat Nevin has been impressed by Chelsea in a 3-5-2
The Scot is purring over the partnership between Eden Hazard and Alvaro Morata
Chelsea legend Pat Nevin has given his take on Antonio Conte's new-look 3-5-2 formation that has seen the partnership of Eden Hazard and Alvaro Morata really flourish.
The Blues found huge success last season when Conte made the surprise change to a 3-4-3 after a poor run of form, with his side going on to win 13 games in a row in the Premier League in that setup.
Chelsea of course went on to win the title, and Nevin feels Conte has struck gold again with his latest tweak to the system, which has seen the side line up in a 3-5-2.
Cesc Fabregas has dropped in as an extra central midfielder, while Hazard now plays more centrally in a two-man attack alongside Morata.
Despite a rocky patch of form, Chelsea have now enjoyed convincing wins over Manchester United and West Brom, and Nevin has hailed Conte for inspiring this improvement.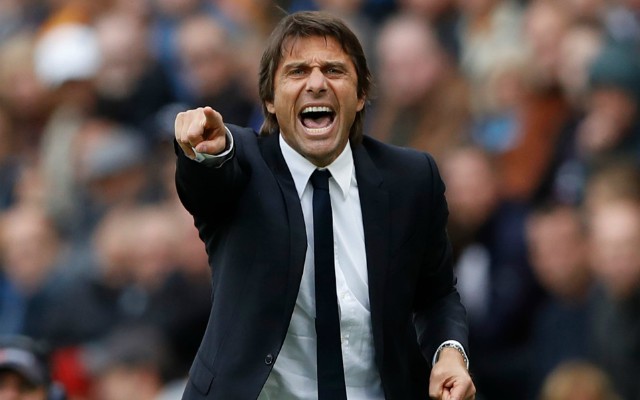 'The burgeoning understanding between the front two of Eden and Alvaro is pretty stunning on occasions now,' Nevin wrote on Chelsea's official site.
'The sheer number of goals and chances being created for each other is fabulous and it should be underlined that Antonio Conte must be applauded for seeing the possibilities first.
'I mean, you look at Eden last season and your first thought wouldn't necessarily be, "I think he could do better playing in a different role, I better move him infield".
'It is quite a turnaround in a short time and of course we know there are a variety of reasons. Eden, Cesc, Alvaro and N'Golo Kante all fully fit and available together would improve any team on the planet.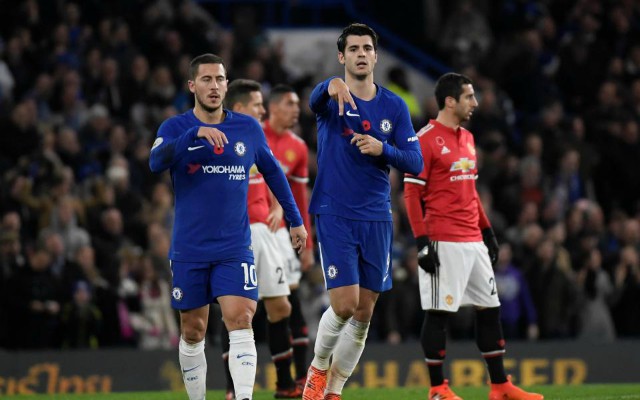 'There are now plenty of hugely talented options on the bench, but it seems that those players moving into a 3-5-2 type of system has been the proverbial game changer above everything else.
'I know it went well away from home at Atletico Madrid, but in reality the gelling of the 3-5-2 seemed to really set itself in place against Manchester United. It is of course too early to tell, but that game and its tactical shift could be as important in the long term as the change to 3-4-3 last season following the 3-0 loss at the Emirates.'