Arsenal manager Arsene Wenger has reportedly identified his preferred successor
The Gunners could turn to a surprise candidate in Giovanni van Bronckhorst
The former Arsenal midfielder has impressed greatly at Feyenoord
Arsenal manager Arsene Wenger has reportedly identified a surprise candidate to succeed him as Gunners boss when he eventually steps down at the Emirates Stadium.
Wenger is into his 21st year in north London, but is already planning for the future and could have some role in helping the club replace him as manager one day.
According to the Daily Star, Wenger has earmarked Feyenoord boss Giovanni van Bronckhorst as a strong contender to take his place after some fine work in the Eredivisie.
The 42-year-old spent two years at Arsenal as a player, before going on to shine for Barcelona and work under many of the game's finest managerial minds.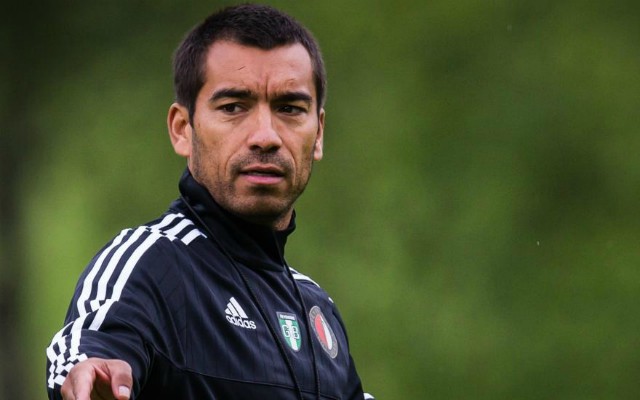 While Van Bronckhorst is far from an Arsenal legend, he is known to have been impressed by Wenger in his short time with the club.
Having moved into management after his playing days, the Dutchman looks an exciting prospect in the coaching world after an impressive start to life at Feyenoord.
Just last season, Van Bronckhorst guided the club to their first title in 18 years whilst playing an attractive brand of football that would go down well with the Arsenal faithful.
Still, many Gooners would perhaps rather see Thierry Henry, Dennis Bergkamp or Patrick Vieira take the job due to their stronger connections with the club.