Chelsea legend Frank Lampard has been discussing Eden Hazard's game
The former Blues midfielder admits Hazard should probably score more goals
However, Lampard believes Hazard could benefit from his new central role
Chelsea legend Frank Lampard believes Eden Hazard should perhaps be scoring more goals for the club, though he expects he could now get more chances to do so.
The Belgium international has long been regarded as one of the most exciting talents in the game, though he perhaps hasn't reached the level of players like Cristiano Ronaldo and Lionel Messi, with whom he's occasionally been compared.
Hazard has plenty of qualities in his game with his skill and eye for a pass, though he has never managed more than 19 goals in a season since he moved to Stamford Bridge.
Lampard concedes this is one area his former team-mate has under-achieved in, but says he could now benefit from moving more centrally in Antonio Conte's new-look 3-5-2 formation this term.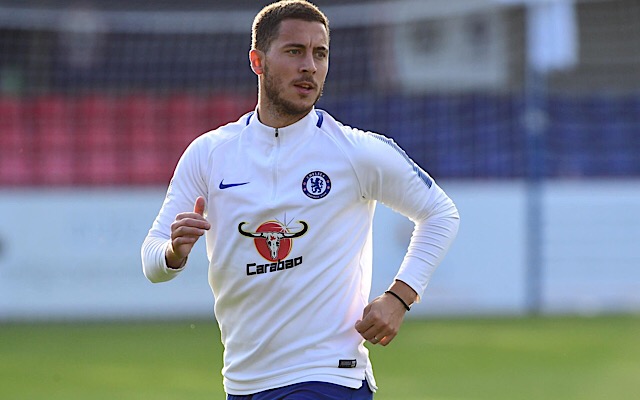 'When Chelsea play well Eden Hazard plays well, it's been a constant over the last few years and he creates so much,' Lampard told BT Sport.
'Goals is the one question mark really – we speak about him regularly and the number of goals he gets.
'I do like seeing him in this central role though. When he does get in these central positions he can finish.'
Hazard grabbed a goal and a superb assist against Qarabag this evening, so clearly took something from Lampard's pre-match comments.