To celebrate Black Friday, here's a look at the transfer bargains of the 2017/18 season
Arsenal, Liverpool and Manchester United summer signings feature
In a summer of high fees, some clubs still conducted some fine business
Since it's Black Friday, a day for celebrating bargains, here's our best effort at a Black Friday XI featuring the best bargain signings of the summer transfer window.
Some frankly ridiculous sums of money were spent on players this year (we're looking at you, Neymar), but a few clubs showed the art of the bargain deal is still alive and well in the modern game.
Okay, so transfer fee inflation means we now have a slightly different idea about what constitutes a bargain, but hear us out…
GK: Willy Caballero
A quality goalkeeper with plenty of experience, Willy Caballero looks a smart piece of business by Chelsea, who were able to bring him in on a free from a major rival in Manchester City, whilst making a profit on their goalkeepers by selling Asmir Begovic to Bournemouth.
CB: Leonardo Bonucci
Costing AC Milan just £35million (fee according to BBC Sport), everyone was left wondering how on earth Juventus were persuaded to sell one of the best centre-backs in the world for such a low price.
CB: Harry Maguire
One of the top young defenders in the Premier League, Harry Maguire shone for Hull City last season and it's a surprise no one else came in for him as he moved to Leicester City for just £17million, according to BBC Sport – with his value surely already doubling by now after a solid start and a deserved recent call-up for England.
RB: Serge Aurier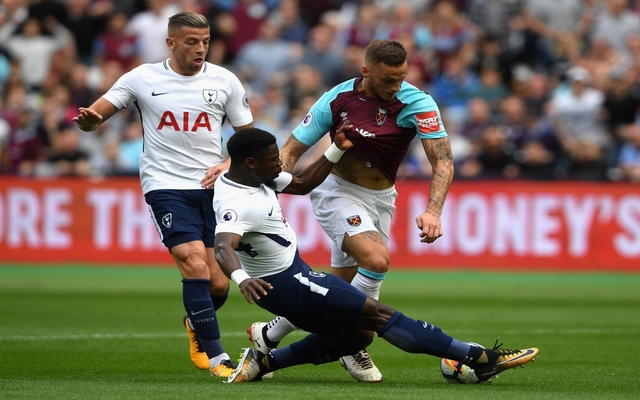 Arriving late on in the summer, Serge Aurier somehow cost just £23million (fee according to BBC Sport) when transfer fees had already gone out of control after the likes of Neymar, Ousmane Dembele and Kylian Mbappe. The Ivorian has been impressive for Spurs, and would likely have carved out a decent career for himself at PSG if not for a number of personal problems.
LB: Sead Kolasinac
What a steal by Arsenal. Sead Kolasinac shone for Schalke last season but was available for free after running down his contract. Arsenal pounced and he's settled instantly in England to become one of their most important players.
CM: Nathaniel Chalobah
Costing just £5million, according to Sky Sports, Nathaniel Chalobah has looked good since swapping Chelsea for Watford, earning an England call-up earlier this season to show his worth. Will he be another youngster the Blues live to regret letting go too early?
CM: Nemanja Matic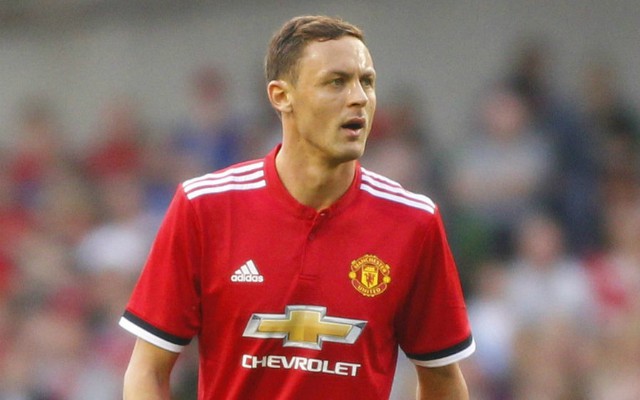 BBC Sport claim Nemanja Matic cost Manchester United £40million, and while that's certainly not nothing, it looks like they were the clear winners in the deal. The Serbian had been consistently one of Chelsea's most important players since he joined in 2014, and has immediately shored things up in United's midfield, improving their title chances tremendously, whilst denting the Blues'. Many would now call that a bargain, and Chelsea would surely ask for a great deal more if they had a second chance.
RM: Mohamed Salah
An absolute snip at £34million (per BBC Sport), Mohamed Salah has had an explosive start for Liverpool, becoming the Premier League's leading goalscorer with a series of scintillating displays on his return to English football, having failed to make the grade at Chelsea a few years back.
LM: Serge Gnabry
How Arsenal must regret this – Serge Gnabry spent just one season at Werder Bremen before impressing enough for Bayern Munich to gamble on him. Not much of a gamble though, as the exciting youngster cost just £7million, according to Goal.
CF: Javier Hernandez
BBC Sport list Javier Hernandez's transfer fee at just £16million. Admittedly, the Mexican is yet to really hit it off in this awful West Ham side, but that could still prove a great price for a proven goalscorer who has done the business at every club he's played for.
CF: Alexandre Lacazette
He may have been a club-record signing at £46.5million (according to BBC Sport), but that looks money well spent by Arsenal, who beat the transfer market madness with this early swoop for a player who could easily have cost close to double that price if they'd waited any longer. The Frenchman has started well and is surely up there with the likes of Alvaro Morata and Romelu Lukaku, both of whom cost a great deal more.