Chelsea reportedly interested in signing the 24-year-old
The player has scored 13 league goals already this season
Inter boss Spalletti has said that the player is "strongly attached" to the club
Chelsea have been potentially dealt a blow in their rumoured pursuit of Inter Milan forward Mauro Icardi, after boss Luciano Spalletti claimed that the player is "strongly attached" to the club.
This is according to the Sun, who state that the Inter manager feels that the striker has a strong connection with not just the club, but also his teammates, the city and the fans, words Chelsea fans won't be too happy to read.
Speaking about Icardi, Spalletti said "I love him at Inter and when I talk to him I can sense that the city, his team-mates, the club, the fans are all things to which he is strongly attached."
Chelsea are reportedly interested in Icardi as per the Sun, and should these words from Spalletti be true, it seems as if Antonio Conte's side could've been dealt a small blow in their pursuit of the striker.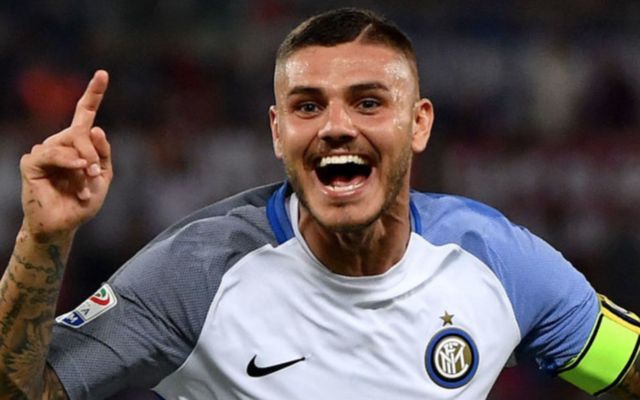 Since his arrival in Milan from Sampdoria, Icardi has been thoroughly impressive to say the least.
In 159 appearances for I Nerazzurri, the Argentine has managed to clock up an impressive 91 goals and 23 assists, a formidable record for someone of his age.
So far this season, Icardi has hit the ground running, as the forward has managed to score 13 goals in 13 games, with the player also bagging one assist in that time as well.
Last campaign was the best of Icardi's career, as the player managed to score 24 and assist seven in just 34 league games for Spalletti's side.
The player has struggled to replicate his form for Argentina though, as Icardi is yet to score in four games for Jorge Sampaoli's side.
MORE: Chelsea transfer news
Icardi's ability with not just both his feet, but his head as well, has seen many tout him as one of the best forwards in the world.
If Spalletti's words are anything to go by, it seems as if the Blues may have a bit of struggle on their hands in they're to pry Icardi away from Italy.