Liverpool legend Jamie Carragher has named his pick of the five best Premier League No.10's
The former defender says Chelsea's Eden Hazard is ahead of the likes of Philippe Coutinho
Carragher also named Mesut Ozil, Christian Eriksen and Dele Alli has his top five
Former Liverpool defender Jamie Carragher has named Chelsea forward Eden Hazard as the best Premier League No.10 ahead of Reds star Philippe Coutinho.
The 39-year-old has somewhat controversially snubbed a star player at his old club by saying Hazard is ahead of him, as well as other stand-out names like Mesut Ozil, Christian Eriksen and Dele Alli.
Hazard has been instrumental in much of Chelsea's success in recent years, winning two Premier League titles with the Blues as well as the 2014/15 PFA Player of the Year award.
Carragher says the Belgian is showing his class again at the moment, but that his form has gone slightly under the radar with so many other players shining in similar roles.
'Dele Alli, Christian Eriksen, Mesut Ozil and Philippe Coutinho have all caught the eye at different periods,' Carragher wrote in the Telegraph.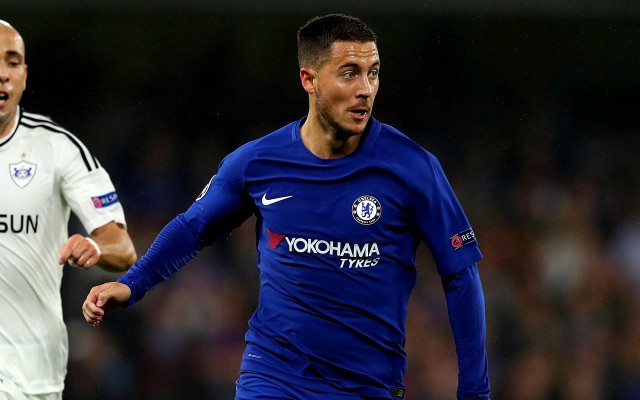 'But the finest of all in the Premier League has gone under the radar of late, and as a Liverpool supporter going into this weekend's fixtures that worries me.
'Eden Hazard remains the best number ten playing in England, and having missed the start of the season with injury he has been finding form of late – outstanding in Chelsea's recent victories.
'Hazard demonstrated his class when Chelsea defeated Manchester United recently, but there has been little acclaim for his re-emergence. Both he and Chelsea are improving.
'With the Belgian at his best Antonio Conte's side are capable of going on the kind of run that made them title winners last season.'