Lionel Messi has signed a new contract with Barcelona in a move that looks likely to keep him at the Nou Camp for the rest of his career.
The 30-year-old has committed to the Catalan giants until 2021, and it looks like a real blow to Premier League fans who'd hoped to see him strut his stuff in England.
According to AS, Manchester City had been keeping an eye on Messi's situation, but Premier League fans will have you believe he's chickened out of the move.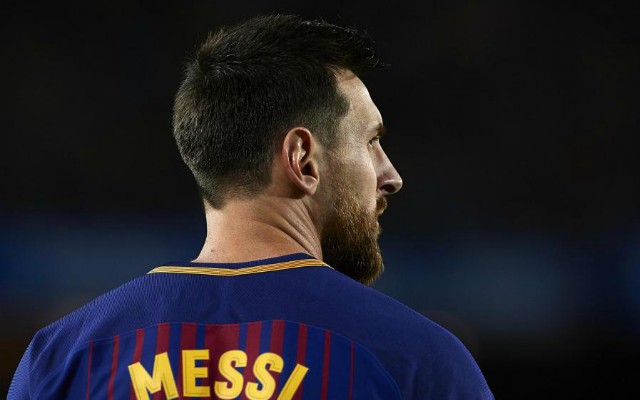 Why? The infamously daunting rainy, cold Wednesday night trip to Stoke, of course.
Some even took this as an opportunity to show why Cristiano Ronaldo > Messi, as the Real Madrid man has at least tested himself in what is well established (on these shores, at least) as the best league in the world.
Messi can't do it on a cold rainy night at Stoke https://t.co/RIfidDrFs5

— Rohit Mishra (@RohitF20) November 25, 2017
I am a massive Messi fan, but he didn't play in the best league. I reckon he was scared from playing at Stoke and against United's bus.

Also I think he stayed for money at a declining Barca.

Didn't want him anyway…

— Guardiolista (@BlueCitizen007) November 25, 2017
Thats y ronaldo will always be better went out of his comfort zone and achieved. Messi stayed were its easy and in a poor league barring 3/4 teams could he have done it away to stoke burnley etc ? great player but not the best

— wayne littlewood (@waynelittlewoo2) November 25, 2017
But you make a good point. How can Messi truly be considered one of the best until he proves himself in another league, especially the prem – the most demanding league there is

— boolot (@boolot76) November 25, 2017
Messi didn't fancy #premierleague then bit of a shame but suppose easy option to stay at #Barca will win ?? would of been good to see him though

— Gaz_N (@gaznewcombe11) November 25, 2017