Liverpool goalkeeper Simon Mignolet made a surprise revelation about Sadio Mane
The Reds ace says Mane and youngster Trent Alexander-Arnold broke a club rule
Liverpool players are required to fill in an app on their sleep habits but Mane keeps forgetting
Liverpool goalkeeper Simon Mignolet has let slip that Sadio Mane and Trent Alexander-Arnold have repeatedly got in trouble for breaking a key club rule.
The Belgium international explained in an interview with Soccer AM that the club's players are required to fill in an app with details of their sleep habits and general health going into training sessions.
This, apparently, has been largely overlooked by Mane and Alexander-Arnold, whom Mignolet described as the players who get fined the most by the Reds.
'I'd say Sadio Mane and Trent Alexander-Arnold have been fined the most over the previous months,' he said.
'We have to fill in an app every morning to say how much sleep we had, how good we feel before every training, and they keep forgetting.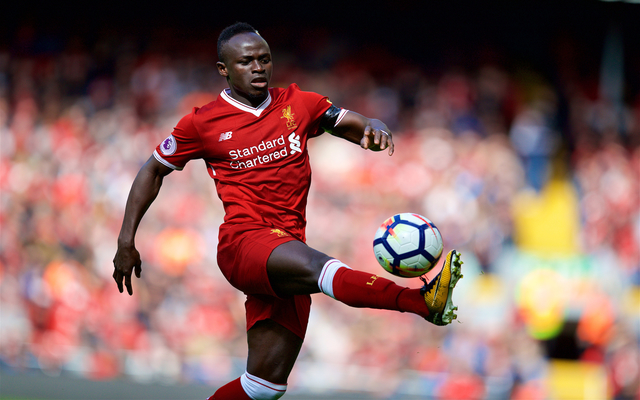 'They ask how long you've slept, the quality of how you sleep, how you feel, whether you have stiffness or not.'
While Mane has been a key player for Liverpool since joining from Southampton last season, fans may want to see a little more of the right attitude from him off the pitch.
The Senegal international is a player Jurgen Klopp relies on heavily, so should be doing his utmost to stay fit and have a good lifestyle away from the field.