Manchester United legend Rio Ferdinand has discussed his friendship with Frank Lampard
Ferdinand says the pair stopped talking when they were at United and Chelsea
The duo continued to play together for England, but weren't on speaking terms
Manchester United legend Rio Ferdinand has revealed how his long friendship with former Chelsea star Frank Lampard broke down.
The pair were together at West Ham earlier in their careers, with Ferdinand saying they did everything together between the ages of around 16 to 21.
However, that changed when they wound up at United and Chelsea – two clubs often battling it out for the Premier League title and other major honours in the mid to late 2000s.
'We grew up together at West Ham and then went our separate ways,' Ferdinand said on BBC Sport.
'I was at Man United, he was at Chelsea. We did everything together from 16 to 21. When I went to Man United and he went to Chelsea, we stopped talking.
'We didn't hate each other but I didn't want to give him anything. I didn't like him anymore really because he was playing for Chelsea, he was getting his hands on the trophies that I wanted.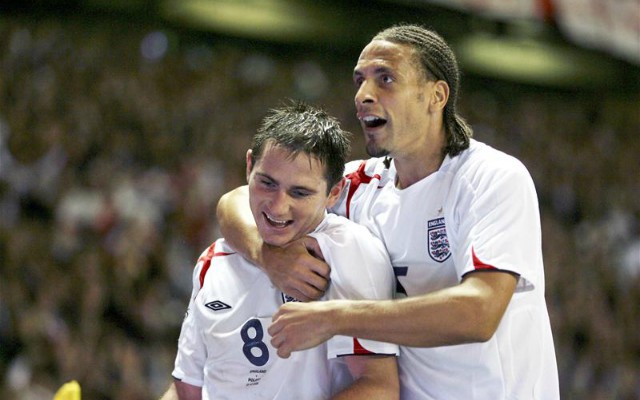 'We just grew apart and didn't speak. What sport can do to a personal relationship is nuts.'
Ferdinand and Lampard continued to play together for England, but it's little wonder the 'Golden Generation' didn't achieve as much as it could have due to the strong club rivalries between the players.