Manchester United boss Jose Mourinho has heaped praise on the improvement of Anthony Martial
The France international has become more of a regular in Mourinho's side this season
Mourinho says Martial is probably the club's most improved player of the year
Manchester United manager Jose Mourinho has singled out Anthony Martial for praise as one of the team's most improved players this season.
The France international was not a regular under Mourinho last season after seeming to struggle to win over the Portuguese.
However, this term Martial has produced the goods whenever given the chance by his manager, and the Portuguese is suitably impressed.
'I think we had an improvement with Martial,' Mourinho is quoted in the Metro.
'He's scoring more goals than last season. That's why he is playing more. He has more minutes on the pitch.'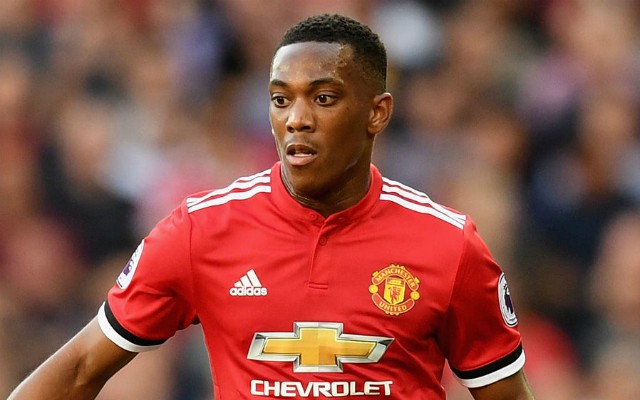 Martial has had his ups and downs in his relatively short Old Trafford career, having really burst onto the scene in his first season under Louis van Gaal.
United paid Monaco big money for the youngster, who finished as the club's top scorer in his debut season, though the subsequent change of management seemed to halt his progress.
However, it's clear now that Martial has won Mourinho over – never an easy task, as the likes of Luke Shaw will confirm.