Manchester United midfielder Michael Carrick admits to having surgery on a heart issue
The former England international explained all via his Instagram page
Carrick says he had an irregular heart rhythm but now feels fit and healthy
Manchester United midfielder Michael Carrick has admitted he had to undergo surgery on a heart condition earlier this season after 'feeling strange' in the second half of a game.
The 36-year-old has made just one appearance for the Red Devils so far this season, and took to Instagram to answer his fans about why he's been missing for so much of the campaign.
In a revealing and honest post, Carrick says he had issues with an irregular heart rhythm and had a procedure called a 'Cardiac Ablation'.
The United veteran now insists he's feeling better and is in training working on getting back to full fitness.
His full statement read:
'I just want to clear up my situation as I've had quite a few people asking if i'm ok and why I haven't been fit over the last couple of months.
'After feeling strange during the secodn half of the Burton game in September I underwent a series of tests. It turned out to be due to an irregular heart rhythm which has been fully investigated and i had a procedure called Cardiac Ablation.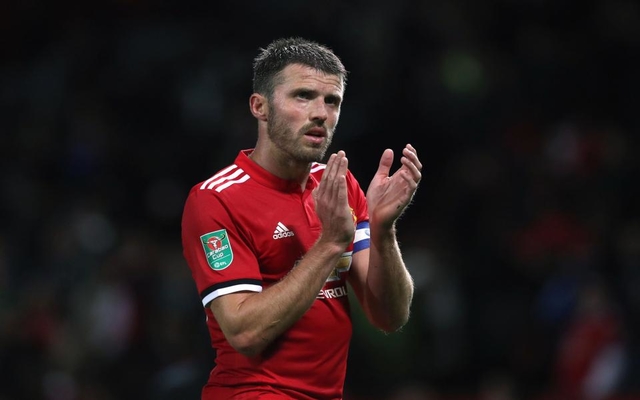 'I had to build up training steadily whilst being monitored closely but I feel fine now. I would like to reassure everyone that I'm healthy and back training hard with the team.
'I'm building up my fitness and aiming to be back in contention for selection soon. Thanks for your support, Michael.'