Neymar reportedly wants some big privileges at Paris Saint-Germain
The Brazil international is said to want to be able to pick which games he plays in
Neymar is also unhappy with various aspects of manager Unai Emery's style
Neymar is reportedly pushing for huge levels of power and control at Paris Saint-Germain after sealing his summer transfer from Barcelona.
There's been plenty of talk about the Brazil international since his controversial move, and Yahoo Sport now claim he wants to be able to pick and choose which games he plays and which ones he sits out.
The report adds that Neymar is unhappy with various aspects of manager Unai Emery's methods, including the team's style of play and his man-management.
This follows Julian Draxler recently confirming Neymar had some special privileges at PSG.
'He gets a few privileges. Perhaps he also demanded them, I do not know,' his team-mate was quoted on ESPN.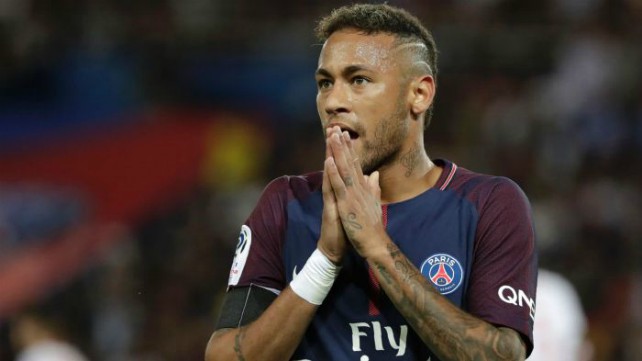 'However, a player like him has the right to do that. The other players are not jealous or angry about this.'
Neymar's PSG career did not get off to the best start with an on-pitch row with strike partner Edinson Cavani over who should take set-pieces.
Overall, Yahoo Sport's report paints a pretty bleak picture for manager Emery, with PSG already said to be looking at candidates to replace him next season.