The Alexis Sanchez transfer saga has taken a surprise twist, which could be good news for Arsenal
The Chile international now looks more likely to take up an offer from PSG instead
The Gunners will be glad not to lose contract rebel Sanchez to a Premier League rival
PSG are now favourites over Manchester City to seal the Alexis Sanchez transfer as the ongoing saga involving the Arsenal forward takes a fresh twist.
According to stunning claims by the Daily Mirror, PSG are now determined to sign the Chile international for next season as they believe they will not be able to hold on to Neymar.
The Brazilian forward only joined PSG from Barcelona this summer, but may stay at the Parc des Princes for just one year before moving back to Spain with Real Madrid.
The Mirror claim this has seen the French giants step up their interest in Sanchez, who remains a target for Manchester City and Bayern Munich.
Crucially, however, foreign clubs have an edge over City due to being able to negotiate with the 28-year-old from January onward, while Pep Guardiola cannot legally strike a deal until his contract actually expires next summer.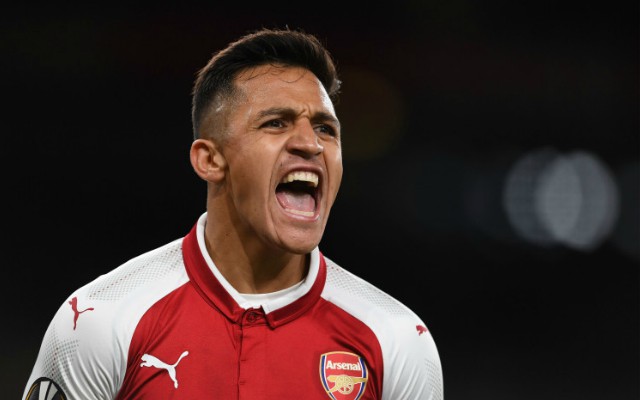 Sanchez has been a key player at Arsenal since joining in 2014, but has failed to agree a new contract with the club and now looks almost certain to leave.
BBC Sport reported that City failed to sign the South American in the summer, and it may now be that their best chance has gone.
Still, Guardiola already has a world class attack with the likes of Sergio Aguero, Leroy Sane, Gabriel Jesus and Raheem Sterling to choose from, so it's debatable if the addition of Sanchez should really have been such a priority.
The Mirror previously claimed City were confident they would win the race for Sanchez next summer, but Arsenal will be relieved to see him pass up the chance to join one of their Premier League rivals.