Liverpool manager Jurgen Klopp had to calm Sadio Mane down after the Chelsea game
The Reds drew 1-1 and Klopp made some questionable selection choices
Despite his fine form this season, Mane was a substitute and only came on in the 89th minute
Liverpool manager Jurgen Klopp and star player Sadio Mane were involved in a heated exchange at the end of yesterday's game with Chelsea.
The German tactician has suggested it may have been down to Mane only being brought on from the bench as late as the 89th minute, with little time to make an impact.
The Senegal international has been one of Liverpool's most important players since he joined the Reds from Southampton last season, but was strangely left out of the first XI for this big game.
Mane was visibly unhappy at the end of the match and Klopp appeared to have to calm him down as he came onto the pitch.
Discussing what was said between the pair, the Reds boss explained that it was a disagreement over a number of things, including his positioning late in the game.
'No player's happy about that when you come on to the pitch with three minutes left and you feel like you've got 150 minutes in your legs already,' Klopp was quoted on Goal.
'He was not happy and said to me "Mo (Salah) wanted to come in the position" but Mo already had 90 minutes in his legs.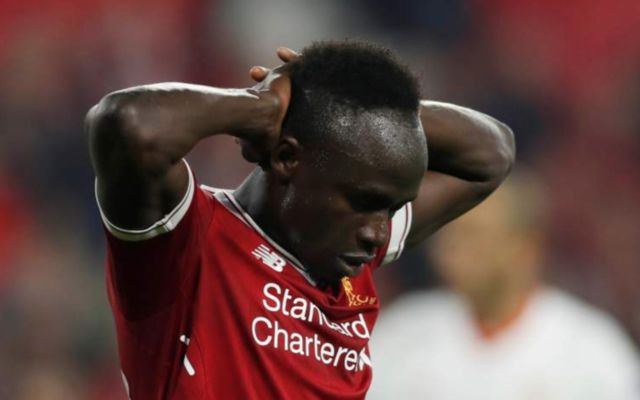 'So it would have made more sense that Sadio was close to the right wing and starts from that position.
'It's not a big thing, we could have done it in the dressing room, it would have been the same thing. Everything is sorted immediately.'