Real Madrid currently sit third in the table in La Liga
Club are seven points behind fierce rivals Barcelona
Zidane has given an update on his side's possible transfer activity
Real Madrid manager Zinedine Zidane has given an update on his side's potential transfer activity in the January window.
According to the former Los Blancos player, the club won't be letting any players go in the winter, however the 45-year-old has suggested that the Spanish giants may bring a few players in.
This was reported by Marca, who state that when speaking about the club's possible transfer, Zidane said "In the winter market there will be no exits. But anything can happen in terms of arrivals, we will see."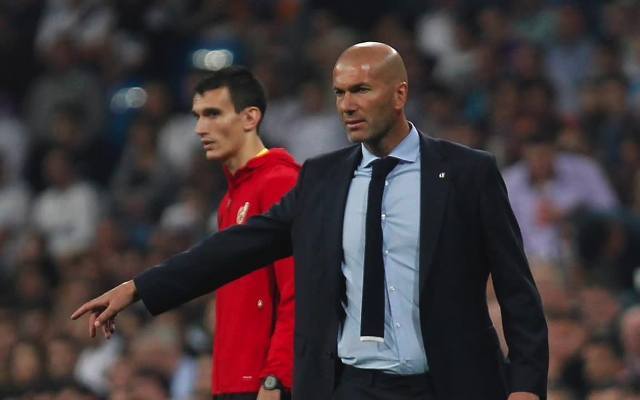 Since being appointed manager of Los Blancos at the start of 2016, Zidane has been a revelation.
In just under two years as manager of the club, the former France international has seen his side win two Champions League titles, one La Liga title, one Spanish Super Cup, two Club World Cups and two UEFA Super Cups, a phenomenal feat.
Despite his successes, things aren't looking too great for the former Madrid ace at the moment, as his side currently sit third in La Liga behind both Valencia and Barcelona, with the Spanish giants currently seven points behind the Catalan side.
One thing Zidane has managed to do well in his time in charge of Madrid is his ability to give young players a chance. Since his arrival as first team manager, the Frenchman has given chances to Theo Hernandez, Marco Asensio, Borja Mayoral and Lucas Vazquez to name a few.
MORE: Real Madrid transfer news
Should Madrid bringing in more players in January, it'll be interesting to see if the Spanish giants can make up the gap on rivals Barcelona at the top of La Liga.