There were mixed fortunes for Liverpool this weekend as they drew with Chelsea
Mohamed Salah had a great outing against his former club, but Jurgen Klopp will be disappointed
Manchester United also feature in this week's Premier League winners and losers
We know you're already excited about midweek Premier League fixtures as the famously hectic Christmas schedule is just around the corner, but pause first to reflect on another superb weekend of action from the self-styled best league in the world.
We had Liverpool vs Chelsea as the stand-out fixture, while there was also plenty to chew over as Manchester United won and Everton's nightmare season continued.
With three winners followed by three losers, here's our take on the weekend's action…
Mohamed Salah
The immensely gifted Egyptian's glorious start to life in England continues, with no bigger compliment than getting the Diego Maradona treatment from Chelsea (see blow):
Salahdonna? pic.twitter.com/L61RPtKRRX

— CaughtOffside (@caughtoffside) November 26, 2017
With yet another goal for Liverpool against Chelsea, Mohamed Salah keeps his place as the top scorer in the Premier League, becoming the first player in the top flight to reach double figures.
The 25-year-old's latest strike also had the added bonus of coming against the club that stupidly failed to give him a chance when they brought him in in 2014. How silly they must feel now.
Ruben Loftus-Cheek
And speaking of Chelsea rejects, Ruben Loftus-Cheek was at it again with a goal for Crystal Palace in their win over Stoke City.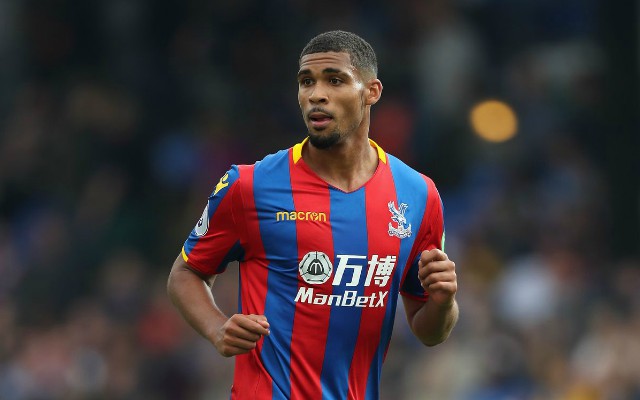 The 21-year-old is having a great season for the Eagles, and must be making Antonio Conte rue loaning him out more and more with every passing game.
If he keeps this up, Loftus-Cheek is sure to make the England squad for next summer's World Cup, especially after such an impressive debut in the recent friendly against Germany.
Jose Mourinho
Despite all the haters, Jose Mourinho has achieved a hugely impressive piece of history with Manchester United's latest win over Brighton.
39 – @ManUtd have gone 39 games in all competitions without defeat at Old Trafford (W28 D11), last losing to Man City in Sept 2016 – 441 days ago. Theatre.

— OptaJoe (@OptaJoe) November 25, 2017
The performance was not the best, but it's 39 games unbeaten at Old Trafford in all competitions for Mourinho – something even the legendary Sir Alex Ferguson never managed.
While Manchester City just keep on winning, it's hard-fought victories like this that surely show United's credentials as the main challengers to Pep Guardiola's side.
And now for the losers…
Jurgen Klopp
Two games last week – two leads lost in hugely frustrating fashion.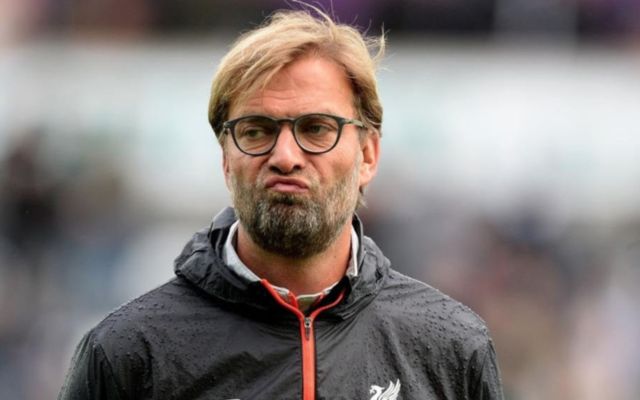 Jurgen Klopp's Liverpool are just far too vulnerable defensively, meaning they just never look safe even when they should be.
The 3-3 draw against Sevilla is obviously a more extreme example, but 1-0 up with just five minutes to go against an unconvincing Chelsea side and they still found a way to throw it away and miss out on what would've been an important win.
Klopp's side were superb in the big games in his first two seasons in charge, but that impressive record is fast slipping after struggles against the rest of the big six this term.
Ashley Young
Poor Ashley Young…his first Premier League goal since the 2015/16 season and it's probably going to be taken away from him.
Great goal bro the shot was perfect ???

— Anthony Martial (@AnthonyMartial) November 25, 2017
As well as that, even his team-mates are laughing at him for his hugely fortuitous effort that sealed the 1-0 victory over Brighton.
Everton
Oh dear, Everton. It's been an absolutely miserable season for everyone involved with the club.
Especially this guy…
Pray for Everton fans… pic.twitter.com/yUzIhOoCzS

— CaughtOffside (@caughtoffside) November 26, 2017
A 4-1 defeat to Southampton makes it seven defeats now in the Premier League, with David Unsworth just two points above the relegation zone despite 'knowing the club inside out', 'bleeding blue' and all the other tropes afforded by pundits to any British manager regardless of actual qualification.