Manchester City's former kitman gives an interview on all things City
Les 'Chappy' Chapman has spoken fondly of former striker Mario Balotelli
Something hilarious fell out of Balotelli's locker after he left the Etihad Stadium
Former Manchester City kitman Les Chapman has lifted the lid on what it was like working with Mario Balotelli during his spell at the Etihad Stadium.
The Italian striker is known for being one of the biggest characters in the game, and was often the centre of attention during his two and a half seasons at City.
Champman, or 'Chappy', has now explained the surprise gift he found waiting for him when he cleared out Balotelli's locker upon leaving the club.
'He was a complete one-off, the most unpredictable man on the planet. When he got sent off at Arsenal he threw his boot through the plasma TV in the dressing-room!' Chappy told the Daily Mail.
'But he was bright, he wasn't stupid, and he was very generous. He would go into a garage and pay for everyone's petrol or give a homeless guy a wad of cash.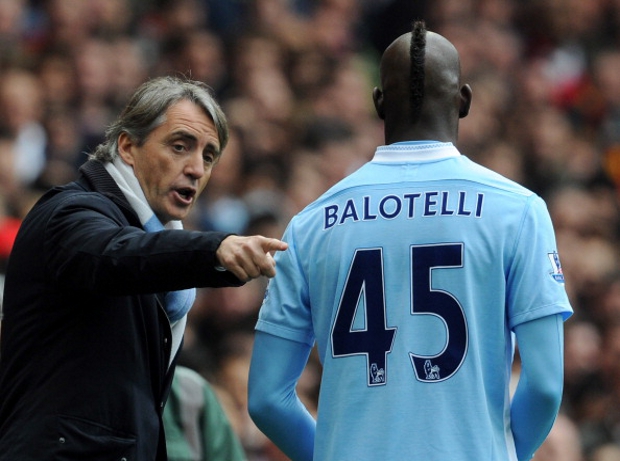 'Then he used to wonder why his car was impounded 27 times… because it was painted in camouflage and he parked it on double yellows outside San Carlo restaurant in the middle of Manchester every day.
'I opened his locker after he left and all his parking tickets just fell out!'
Balotelli has largely seen his promising career go downhill in recent years, having flopped in a second stint in the Premier League with Liverpool.
Now in Ligue 1 with Nice, the 27-year-old seems to be approaching his best form again, scoring 29 goals in 44 games.