Barcelona are reportedly considering a surprise transfer swoop for Gabriel Jesus
The Manchester City striker is said to be not entirely happy at the Etihad Stadium
City currently have Sergio Aguero in their ranks, forcing Jesus not to be automatic first choice
Barcelona are reportedly interested in a surprise move for Manchester City striker Gabriel Jesus as it has apparently emerged that he's not entirely satisfied with life at the club.
Jesus has shone for City since linking up with Pep Guardiola's side last January, showing himself to be one of the most promising young forwards in the game.
Don Balon claim the Brazil international is now one of Barcelona's four main targets to replace Luis Suarez up front, alongside big names like Antoine Griezmann, Harry Kane and Mauro Icardi.
Intriguingly, Don Balon's report also states that Jesus is not entirely happy at the Etihad Stadium due to the presence of Sergio Aguero meaning he's not automatic first choice in every game.
City surely won't want to sell such a promising talent, and nor will they need to due to their strong financial situation.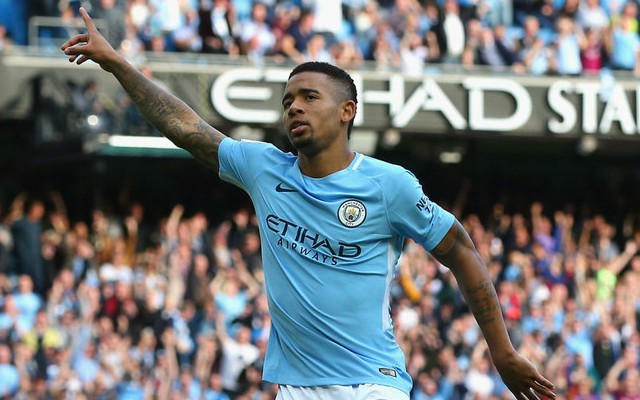 Could Gabriel Jesus be Barcelona's latest raid on the Premier League?
Still, Barcelona have also been big spenders in the transfer market in recent times and have a decent record of luring some of the biggest names in the Premier League to the Nou Camp.
Luis Suarez, Cesc Fabregas, Javier Mascherano and Thierry Henry are just some of the names poached by the Catalan giants from English clubs at the peak of their powers in recent years.
It remains to be seen if Jesus is sufficiently unhappy that he could be persuaded to do the same any time soon.