Zlatan Ibrahimovic is reportedly set for talks over extending his stay at Manchester United
The Swedish striker suffered a long injury layoff and is keen to make up for lost time
Ibrahimovic is also determined to add the Premier League to his list of honours
Manchester United striker Zlatan Ibrahimovic is reportedly set to hold talks over extending his contract at Old Trafford in a surprise move this January.
The Swedish forward is said to be determined to make up for lost time after injury kept him out for seven months, and he's also desperate to win the Premier League with the club, according to the Sun.
Many questioned if Ibrahimovic would play again after suffering such a serious injury so late on in his career, but the Sun claim Jose Mourinho feels he could play on until he's 40.
United don't look in a good position to take the title this year after falling behind neighbours Manchester City, but the Sun claim that's just an extra motivation for Ibrahimovic to stay on for another season as he is fixated on adding that prestigious honour to his already glittering CV.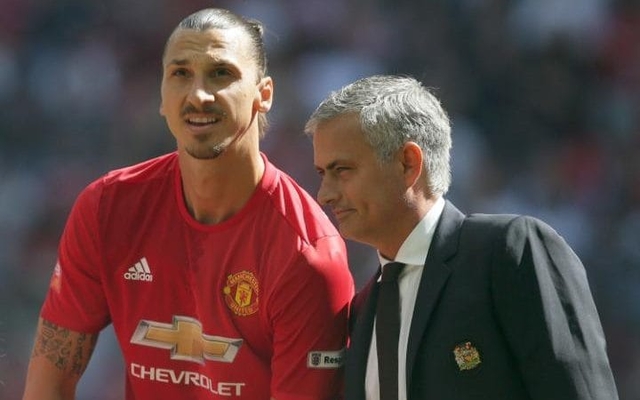 The 36-year-old got off to a great start with the Red Devils last season, scoring 28 goals in all competitions to finish as their top scorer, whilst also netting a crucial brace in their EFL Cup final win over Southampton.
Known for being a big character, fans and players alike at United would surely be delighted to see him stay on for a little longer.
Ibrahimovic has also shown exceptional levels of fitness to play at the top level for so long but still manage to recover relatively quickly from such a bad injury, so it could really be that he'll do a Ryan Giggs and play for the club well into his late 30s.