A look at the winners and losers from the latest round of Premier League fixtures
Wayne Rooney had a great night with a hat-trick for Everton
Renato Sanches made an embarrassing error in Swansea's defeat to Chelsea
With the Christmas period drawing nearer, it's that time of the year when we can celebrate extra Premier League fixtures in midweek!
There was plenty of action to savour over Tuesday and Wednesday evening, with Manchester United, Chelsea, Manchester City, Arsenal and Liverpool all winning, while there was disappointment for Tottenham.
Here's our round up of the big moments as we look at the three main winners and three biggest losers from the latest round of games.
First up, the winners…
Wayne Rooney
Fair play to the guy, he's taken his fair share of stick in recent years after falling down the pecking order at Manchester United and for some unsavoury incidents away from the pitch, but last night was a real throwback to Rooney at his best.
The 32-year-old scored this absolute screamer from the halfway line to complete his hat-trick against West Ham:
This angle shows why Rooney's goal was so good for those wondering what the fuss is about. (They didn't show this replay on motd). @WayneRooney pic.twitter.com/DHMxbtwhit

— Van_Der_Yes (@Van_Der_Yes) November 30, 2017
Whatever your opinion of Rooney, nights like this must make you glad he decided to give it one more to at his boyhood club, and that he's actually doing a decent job of it, rather than just coasting for a few years in the Chinese Super League or MLS.
Benjamin Mendy
Benjamin Mendy – what a guy.
He's played just five games for Manchester City, but the Twitter king of banter is already a cult hero because of things like this:
??L'image de la soirée passée au crible de la palette #SFRSport ??La fusée @benmendy23 flashée à 19km/h deux mois après son opération du genou pic.twitter.com/5zkLmxq9BG

— SFR Sport (@SFR_Sport) November 29, 2017
Not letting an ACL injury get in his way, the left-back was determined to join in City's celebrations as they scored a stoppage time winner against Southampton, hopping all the way to the action with his team-mates.
In an age where footballers are accused of being heartless, money-grabbing mercenaries, this really warms the hart.
Ashley Young
Level with Cristiano Ronaldo on league goals this season, and with more free-kicks than the Real Madrid man in what feels like the last five years*.
No disputing Ashley Young is a real winner this week, and indeed that he has been for much of this season with a surprise renaissance for both United and England.
*Stat may be based more on intuition than on actual data
And on to the losers…
Renato Sanches
In 2016, Renato Sanches won the Golden Boy award after shining for Portugal in their Euro 2016-winning campaign.
Now, well, he's at Swansea City and passing the ball to advertising hoardings, with pictures via Sky Sports…
Where has it all gone wrong for the young midfielder?
Mauricio Pochettino
With defeat to Leicester City, Tottenham are now below Burnley in the Premier League table, slipping down to 7th.
That north London power shift? They're now four points behind Arsenal with just one win in their last five.
FACT: Tottenham are now closer to the Bottom of the League…than they are the Top of the League. ?

?? 16 points behind Man City
?? 15 points ahead of Crystal Palace pic.twitter.com/n5H8lXfeRb

— SPORF (@Sporf) November 30, 2017
Mauricio Pochettino has done remarkably well to top his Champions League group, but the hype surrounding the Argentine may have been a tad premature…
David Moyes
Finally, a manager about whom there certainly hasn't been too much hype for a good few years, David Moyes is suffering a nightmarish start at West Ham.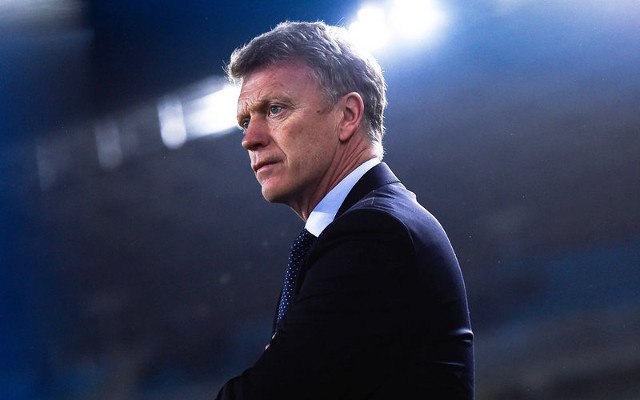 The Scot was a surprise appointment to replace Slaven Bilic, and the Hammers don't look to be making any progress after their latest humiliation.
Back at his old club Everton, Moyes' side suffered a crushing 4-0 defeat that brought even an ageing Wayne Rooney to life. For all the Rooney love earlier in this piece, it's not exactly an encouraging sign for your club if he's suddenly looking like Cristiano Ronaldo against you.