Reports in Spain have shed light on Cristiano Ronaldo's situation at Real Madrid
The Portugal international looks to be becoming an increasingly isolated figure in the dressing room
Much of this may be down to club captain Sergio Ramos as he turns on Ronaldo
Real Madrid star Cristiano Ronaldo could be forced out of the club by captain Sergio Ramos as he reportedly uses underhand tactics to isolate him in the dressing room.
The Daily Mirror, citing Diario Gol, claim Ramos heads one of the three main cliques at the Bernabeu and is seeking to lure members of Ronaldo's one into his.
The report states that Ramos has attempted to isolate the Portugal international by winning the loyalty of both Gareth Bale and Luka Modric, as he senses Ronaldo's time at the club may soon be up.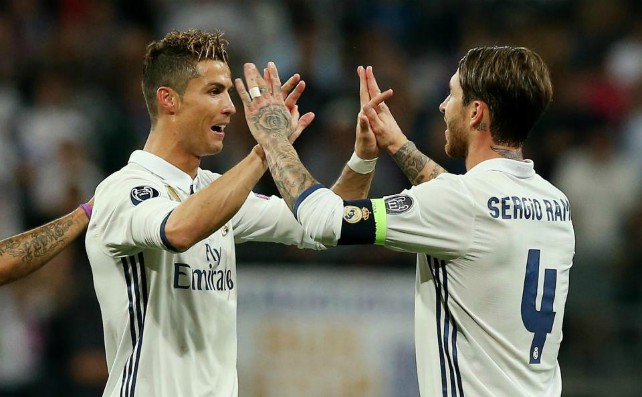 The 32-year-old has not looked at his best for much of this season, scoring just two goals in nine games in La Liga, with questions raised over whether he is now heading to decline as he nears his 33rd birthday.
Ronaldo has played at an exceptionally high level for over a decade now, so it is little surprise to see him now suffer some burn-out.
Still, at a ruthless club like Real Madrid, it seems Ramos is keen to take advantage of the situation and strengthen his influence at Real Madrid.