Antonio Conte paid tribute to former Chelsea manager Rafael Benitez ahead of his return
The Italian hailed Benitez for winning the Europa League in his brief stint with the Blues
Conte's take on the victory is far classier than Jose Mourinho's when he replaced Benitez in 2013
Chelsea manager Antonio Conte has paid a classy tribute to former Blues boss Rafael Benitez as he brings his Newcastle side to Stamford Bridge this weekend.
The Spanish tactician had a brief spell as interim manager at Chelsea in the 2012/13 season, guiding the club to victory in the final of the Europa League.
Conte, classy as ever, paid tribute to Benitez as he prepares to welcome him back to west London, saying it was not a simple feat to win the European trophy, even if it is never viewed as a top priority for the biggest clubs.
'I think Rafa, in his Chelsea spell, did well. To win the Europa League is not simple. I remember when Chelsea won the Europa League, I think it is right always to give respect,' Conte said in his press conference today.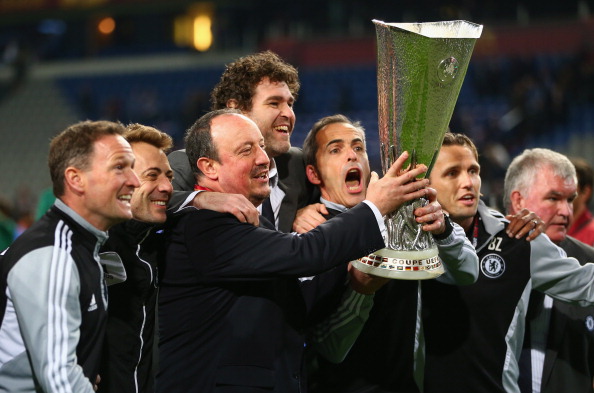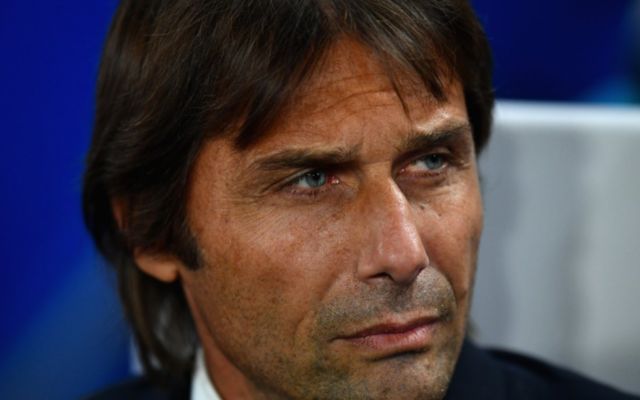 Jose Mourinho, by contrast, had this to say when he replaced Benitez that same summer: 'I don't want to win the Europa League. It would be a big disappointment for me. I don't want my players to feel the Europa League is our competition.'
As much as Mourinho was a big success for Chelsea, it is comments like this that make it unsurprising to see how much they've since warmed to Conte's different style of doing things.
And let's not forget, of course, how the hypocritical Mourinho changed his mind about the Europa League last season, looking distinctly pleased to win the trophy with Manchester United.