Alex Oxlade-Chamberlain has explained his improvement under Liverpool boss Jurgen Klopp
The England international left Arsenal for Liverpool in the summer transfer window
Having seen his career stall at Arsenal, the Ox is feeling stronger under Klopp's training regime
Liverpool midfielder Alex Oxlade-Chamberlain has explained how he already feels he's improved at the club since leaving Arsenal in the summer transfer window.
The England international had seen his career stall somewhat at the Emirates Stadium, failing to nail down a regular place or even a consistent position in Arsene Wenger's side.
And while Oxlade-Chamberlain has been a little slow to get going at Anfield, he says he's feeling the benefits of training under Jurgen Klopp and improving his strength.
'I think the more I play and the more consistently I play I'll be physically fully up to speed with the demands, but I definitely feel that I'm in a really good place physically and I think I've made strides in that respect, with how intense the training is here and how demanding this manager is,' Oxlade-Chamberlain told Liverpool's official site.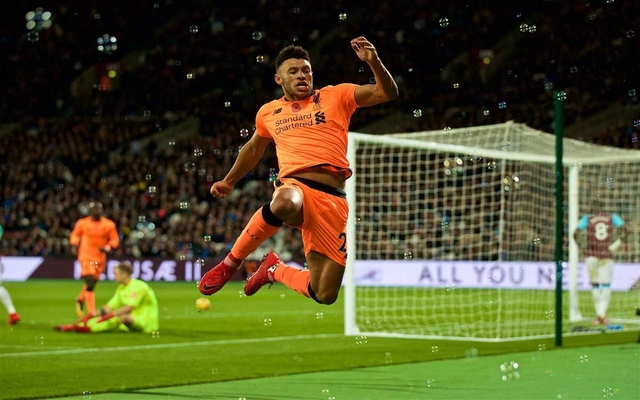 'I think I've definitely improved on that and I think I'll keep improving with doing the things that he wants and keep practising the way he wants to train.
'The more I play, obviously physically you adapt and get fitter and stronger, so I've definitely got an understanding of what's needed now and how he wants the boys to play and specifically me in my position.'
Klopp has a reputation for working his players pretty hard, and that is arguably in contrast to Arsene Wenger, whose sides often seem to lack that same discipline.
Oxlade-Chamberlain certainly seems confident he's made the right move in leaving the Emirates for Anfield this season after getting the chance to work on different aspects of his game under a new manager.