Mesut Ozil looks to have dropped a pretty clear hint over his Arsenal future
The Germany international has been linked with a transfer to Manchester United or Barcelona
Ozil has told the German press he's determined to win the Champions League before his career is done
Mesut Ozil may have dropped the biggest hint yet over his future as he heads towards the end of his Arsenal contract and attracts rumoured transfer interest from Manchester United and Barcelona.
Despite Sky Sports reporting Ozil's agent as saying talks with Arsenal over a new deal were looking 'positive', there has been no progress as he nears being able to discuss a free transfer for next season with foreign clubs from January.
The Germany international is one of the best playmakers in the world on his day and a player Arsenal would dearly love to keep, but he's hinted he has bigger ambitions.
Ozil has won only three FA Cups since moving to the Emirates Stadium in 2013, and has told Sport Bild he's keen to win the Champions League before the end of his career.
'I would like to win the Champions League once. This is my big goal, which I will fight for,' he said.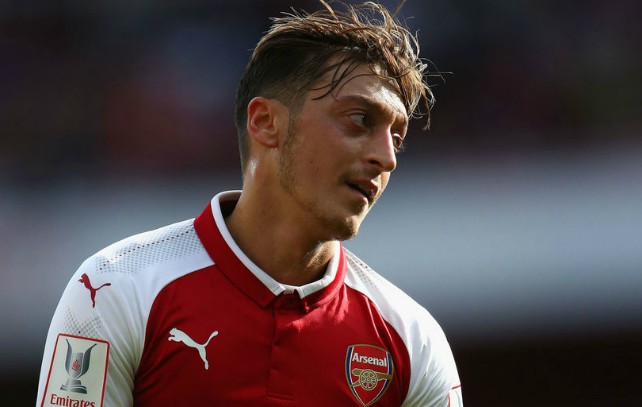 Arsenal have never won the competition and aren't even in it this season, while their place in next year's edition is far from guaranteed either.
United or Barcelona look far more likely to help the 29-year-old realise that aim, but it remains to be seen who will win the race for his signature.
A Daily Mirror report earlier this season claimed Ozil was already telling team-mates he was on his way to United, while a more recent claim by the Mirror has talked up a possible Barcelona hijack.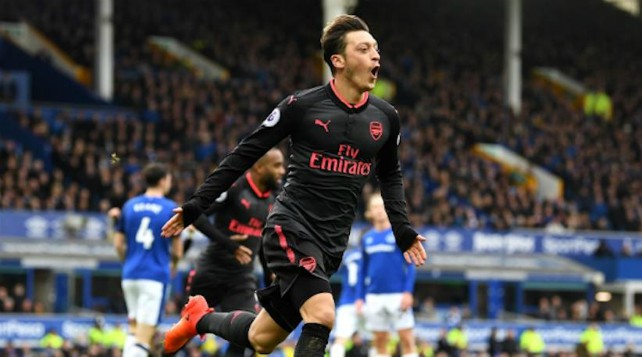 The Catalan giants would be able to start talking with the former Real Madrid man earlier than United, and may too represent the better chance of offering him European glory.
Barcelona have won the trophy three times in the last decade, while English clubs have been unable to truly assert themselves on the big stage for much of that time.
Either way, few would argue that staying at Arsenal is a likely decision for Ozil to make if he is indeed serious about finally winning the Champions League.