Manchester United manager Jose Mourinho smiled when asked about signing Mesut Ozil
The Red Devils have long been linked with a transfer swoop for the Arsenal playmaker
Mourinho is known for being a huge fan of the Germany international, who is nearing the end of his contract
Manchester United manager Jose Mourinho did not rule out a transfer swoop for Arsenal star Mesut Ozil ahead of the two teams meeting in the Premier League this weekend.
The Gunners host the Red Devils at the Emirates Stadium in today's late kick-off, and it's little surprise that Ozil's future was a topic for conversation ahead of the big match.
The Daily Mirror have previously reported that Ozil is confident of sealing a move to Old Trafford as he nears the end of his Arsenal contract, and Mourinho perhaps dropped a small hint that he is interested.
When asked about signing Ozil on a free transfer, Mourinho simply smiled and said: 'No comments' according to the Telegraph.
Arsenal fans won't be too happy as this speculation goes on, with Ozil recently improving his form and showing what a class act he can be when he's at the top of his game.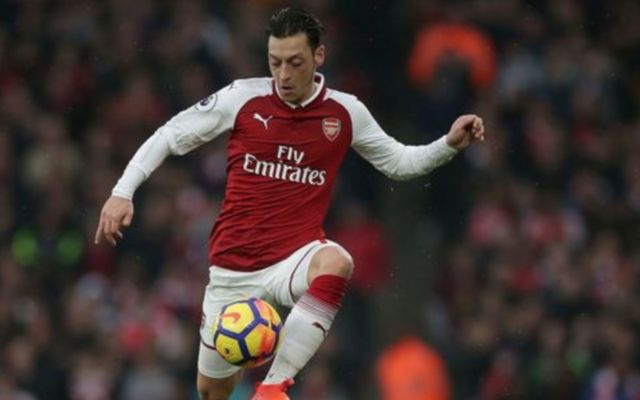 Ozil worked under Mourinho at Real Madrid and some will feel he could improve significantly by being coached by the Portuguese once again.
'Ozil is unique,' Mourinho said when Ozil joined Arsenal in 2013. 'There is no copy of him – not even a bad one. He is the best No 10 in the world.'
The same report also worryingly claims United are interested in Ozil's Arsenal team-mate and fellow contract rebel Alexis Sanchez, though a move to Manchester City is seen as more likely.
As much as anything, Arsenal won't want Mourinho's mind games like this distracting their players ahead of the big game later today.