Chelsea manager Antonio Conte has warned that Eden Hazard's best is yet to come
The Belgium international has been superb of late, and dazzled in the win over Newcastle
Conte believes Hazard can take his game to an even higher level
Chelsea manager Antonio Conte has sent a frightening message to the rest of the Premier League – that Eden Hazard can still get even better than he is now.
The Belgium international has been a thorn in the side of Premier League defences ever since his arrival from Lille in 2012, and is in particularly dazzling form at the moment.
Still, there may be even more to come from him, if Conte is to be believed as he explains how Hazard can take his game to another level.
Long tipped to emulate the likes of Lionel Messi and Cristiano Ronaldo, Hazard has arguably not been at quite that level yet, particularly in terms of goals.
Conte, however, has told Hazard that there's no reason he can't keep on improving with hard work in training.
'I don't think that Eden is at the peak of his career yet,' Conte is quoted on Goal.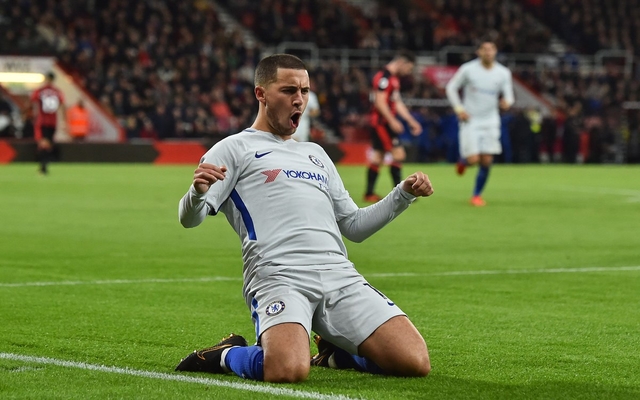 'I think he has a lot of improvement (to make). It's important for him to work, work, work in every training session to improve himself and then to have this kind of performance.
'You are only at the top when you win the Ballon d'Or the first time, when you win the Champions League or when you win the World Cup. At that moment, you are a great player.'
Despite this, Don Balon claim Chelsea could be surprisingly willing to allow Eden Hazard to join Real Madrid if it boosts their chances of signing Arsenal contract rebel Mesut Ozil.
While the Gunners playmaker has plenty to admire about his game as well, it's hard to imagine many Blues fans would swap Hazard for him or indeed anyone else.