Manchester United and Arsenal have been given a transfer update by Leon Goretzka
All interested clubs should know his situation by the end of the January transfer window
Goretzka is in demand as he looks set to leave Schalke on a free at the end of the season
Manchester United and Arsenal look to have been sent a message over their transfer pursuit of Schalke midfielder Leon Goretzka as he edges ever closer to being a free agent.
The Germany international is one of the most sought-after talents in Europe at the moment after some fine form in the Bundesliga and for his national team.
The Daily Mirror have linked Goretzka as a top target for Arsenal, Diario Gol say Barcelona are after him, while Sky Sports most recently linked him with Manchester United.
It remains to be seen what the 22-year-old will decide, but he's at least given an idea of when his decision will be made.
Speaking to reporters, Goretzka's latest update is that he will likely make his final decision by the end of January.
'I have to find out for myself what the next step should be,' Goretzka is quoted on Goal.
'I have to consider a million things. I am a person who is very meticulous in such decisions. I play through all the scenarios. So I need time.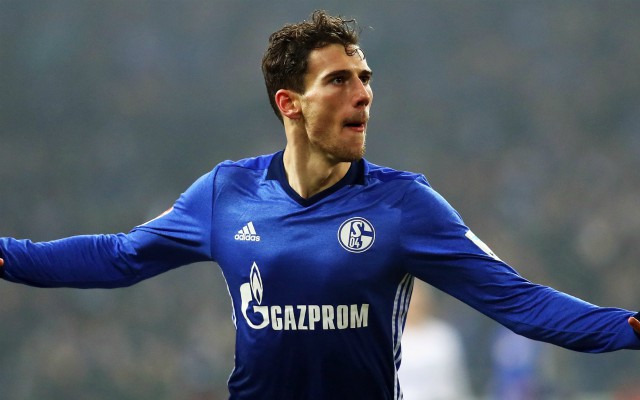 'There doesn't exist a deadline, but I think we are in the final phase.
'The final decision will be made in January.'
Arsenal and United could both do with extra options in midfield, with the latter facing doubts over both Ander Herrera and Marouane Fellaini as they too head towards the ends of their contracts.
Barcelona, meanwhile, could do with a player like Goretzka as a long-term replacement for veteran playmaker Andres Iniesta, who can no longer do the business week in, week out.