Antonio Conte has attempted to defend out-of-form Chelsea ace Tiemoue Bakayoko
The Italian tactician says it is normal for a 22-year-old to make mistakes
Bakayoko turned 23 in August, is already a Ligue 1 winner, and has 138 top flight games under his belt
Chelsea manager Antonio Conte has launched a defence of summer signing Tiemoue Bakayoko, but got the midfielder's age wrong in a botched attempt at explaining his struggles.
The France international has struggled to settle since his summer switch from Monaco, where he played a key role in the club winning the 2016/17 Ligue 1 title.
Despite impressing at his old club, Bakayoko's form has taken a real hit at Stamford Bridge, with pundits like Frank Lampard beginning to question his suitability for the side.
Conte has attempted to explain his struggles as being down to being an inexperienced young player, but that won't really wash given that he got his age wrong and given the experience he's already got under his belt.
The Italian referred to Bakayoko as only being 22, when in fact he turned 23 in August, while age shouldn't be too big a factor anyway with over 100 top flight appearances to his name and a title winners' medal with Monaco last year.
'He is a young player, only 22,' Conte is quoted in the Metro.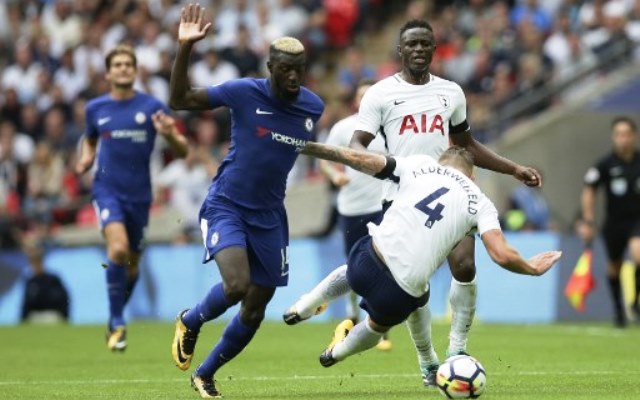 'He is working to try to improve and go into our idea of football. It's important to have patience and understand mistakes during the game are normal, from every player.
'My task is to try to improve my player, especially if a player is 22 years old. He has a lot of space for improvement. At the same time, I am very happy with his commitment and work.'
Chelsea fans will surely be expecting more from a player who, according to BBC Sport, cost £40million, with that kind of money usually going on players who are already more or less the finished article.
The Blues were also willing to sell experienced star Nemanja Matic to Manchester United in the summer, which looks an increasingly bad move given Bakayoko's inability to replace him.