Liverpool manager Jurgen Klopp has refused to rule out Philippe Coutinho leaving in January
Barcelona have continued to be linked with the Brazilian playmaker after failed summer bids
Coutinho is a crucial member of this Liverpool side but Klopp is unsure about what will happen
Liverpool manager Jurgen Klopp has provided a worrying update on Philippe Coutinho's situation ahead of the January transfer window.
The Brazil international was a top target for Barcelona over the summer, with BBC Sport reporting that the Reds rejected three bids for their star player over the course of the window.
According to the Daily Mail, Barca have been planning to come back in for Coutinho with a £120million bid, and Klopp has done little to dampen rumours that he's set to leave Anfield.
When asked about Coutinho's future, Klopp wouldn't rule out a departure and simply said he didn't know what would happen and that he's not thinking about it, as quoted by the Daily Star.
Responding to questions over the 25-year-old, he said: 'Nothing – but I don't think about it, I think about the Moscow game.
'Not for one second have I thought about that so far. I am not unsure, I am not sure, I don't think about it.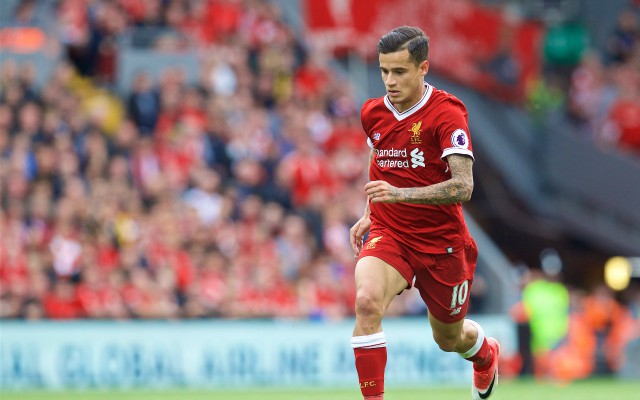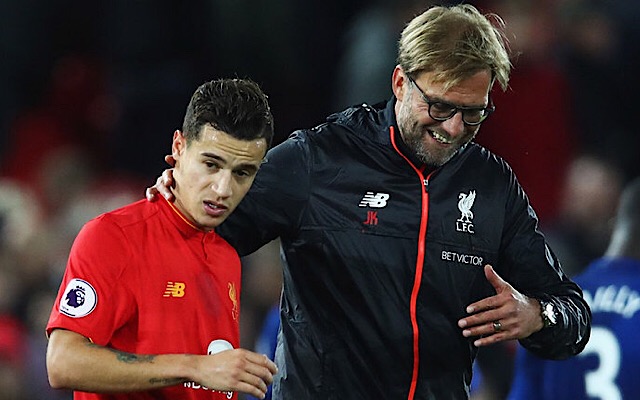 MORE: Liverpool transfer news
'I have a team to prepare and no-one knows what will happen in the nice and calm January transfer window.
'It's nice from an outside view but I have absolutely nothing to say.'
Liverpool held firm over their star playmaker during the summer and may be able to do so again, but fans would like a little more encouragement from Klopp.
A clear statement from the German tactician could be a good way to warn Barcelona off even trying for Coutinho again in January, but they may sense the Merseyside giants could be persuaded if the right offer comes in.