Manchester United star Paul Pogba has spoken out since his red card against Arsenal
The France international feels the sending off for a foul on Hector Bellerin was unfair
Pogba is now set to miss United's big game against Manchester City this weekend
Manchester United midfielder Paul Pogba has spoken for the first time about the red card he received for a stamp on Hector Bellerin in the win over Arsenal on Saturday.
The France international will now miss this weekend's clash against Manchester City, but feels the decision to send him off was the wrong one.
Protesting his innocence, Pogba says the way his foot landed in the challenge on Bellerin was not how he intended, and he's disappointed not to be able to take on City when they visit Old Trafford.
'I didn't really speak after the game – I didn't have time – but I think Hector, I know him as well, and I would never give him a tackle like this,' Pogba is quoted in the Daily Mirror.
'Unfortunately for me, I thought he would put his feet in and he was in a position that was a disadvantage for me, so I did it.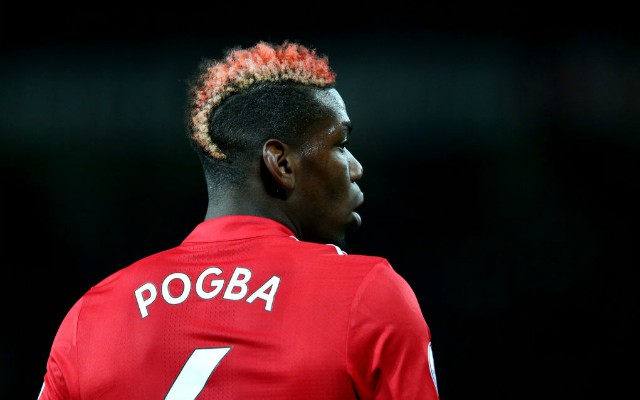 'It looks very bad, but the intention wasn't like that. They had the decision, the referee, got the red card and that's football.'
Pogba's absence looks like being a big blow for the Red Devils in an important game which gives them the chance to close the gap on the league leaders.
City look like running away with the title at the moment, but United could halt their progress by ending their unbeaten record in Sunday's game.
Pogba would have been an important part of that, however, with the 24-year-old showing himself to be one of their top performers whenever he's played this season.