Manchester United legend Paul Scholes is worried about the Manchester Derby
The Red Devils legend doubts his old side can be at their best without Paul Pogba
The Frenchman is due to be suspended after receiving a red card against Arsenal last weekend
Manchester United legend Paul Scholes has revealed his biggest concern ahead of this weekend's big game against Manchester City in the Premier League.
The Red Devils will be without the suspended Paul Pogba for the game at Old Trafford, and the timing couldn't be worse after the France international's superb recent form.
Pogba was a commanding figure in the win over Arsenal before being sent off for a challenge on Hector Bellerin, and followed that up with a superb display in the Champions League win over CSKA Moscow.
Scholes doubts United can control games and create chances in the way they have done this season without Pogba in their side against City.
'He played well (against CSKA Moscow). He was good. In patches he was very good and you can see the goal threat with him,' Scholes told BT Sport, as quoted by the Daily Mirror.
'He can take the ball anywhere and is willing to risk passes forward.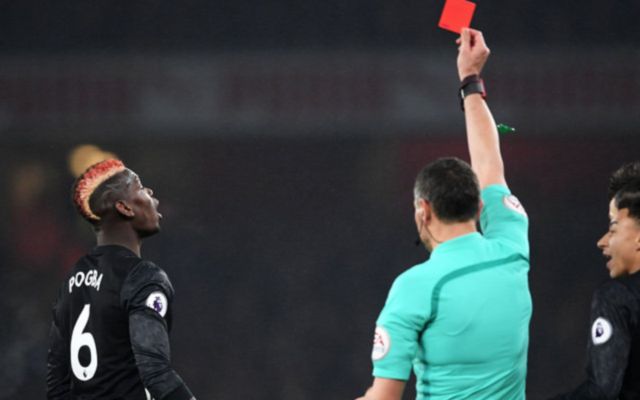 MORE: Manchester United news
'Without that on Sunday (against Manchester City) you have to wonder whether United can create as many chances as they have done.'
It's fair to say fans will have wanted to see as strong a line up as possible against the league leaders as United look to close an eight-point gap on Pep Guardiola's men.
Pogba has been at the heart of many of United's best performances this season and to have him missing for this game certainly does look as big a blow as Scholes suggests.