Arsenal have been dealt yet another Santi Cazorla injury setback, Arsene Wenger has confirmed
The Spaniard has been out for over a year and is return has now been pushed back to February
Cazorla, 32, has had to have surgery on on his ankle nine times in 14 months
Arsenal manager Arsene Wenger has delivered yet another disappointing Santi Cazorla injury update as the Spaniard's return to action is delayed once again.
According to the Daily Mirror, the Gunners midfielder has now had nine ankle operations in the last 14 months, with Wenger admitting he's 'very sad' at the news.
Cazorla has already been out for over a year and his future must be in serious doubt given that he's about to turn 33 and will be seriously lacking in match fitness by this point.
Wenger admits he'd hoped to have Cazorla back by January but that that is no longer realistic, meaning he'll have to rely on the unconvincing partnership of Granit Xhaka and Aaron Ramsey in midfield for a bit longer.
'I sent him a message because he had surgery and wished him well. He (Cazorla) answered "I have to start again from zero",' Wenger said.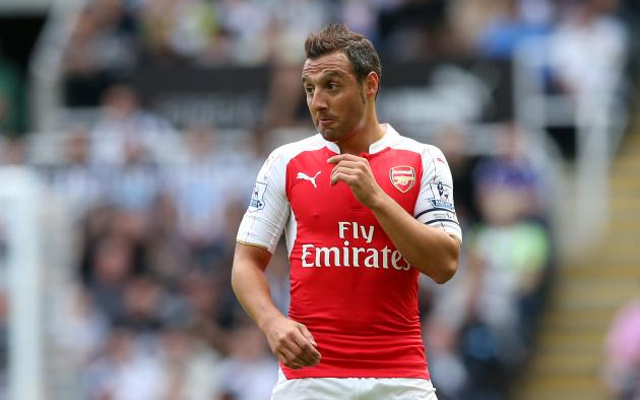 'It's very sad. What Santi has gone through is unbelievable. It's really, really sad.
'If all goes well he has to wait until he starts to run and after he starts to run it takes six weeks to come back to training.
'When he can start to run again I don't know. I was hopeful of January, but after this setback certainly now not before February.'
Arsenal could solve their woes in the transfer market, with with the Daily Mirror previously linking them with a move for Schalke's Leon Goretzka, who could be a fine like-for-like replacement for Cazorla.