When is the Champions League draw and all your other questions answered
Manchester United, Liverpool and Chelsea are among the teams to make it into the last 16
A look at which teams are in which pot and who they could draw in the knockout stages
When is the Champions League draw? Who can my team face in the last 16 of the competition? We've got all the answers here as Manchester United, Liverpool, Chelsea and others booked their place in the last 16.
Will daunting draws against the likes of Real Madrid, Barcelona and Paris Saint-Germain await? No one knows for sure, but the chances of an easy passage into the quarter-finals look pretty low if you're a Chelsea fan.
Here's all the info you need on the Champions League draw next week…
When is the Champions League draw?
Remember the date: Monday 11 December at 11am GMT, so not too long to wait. The draw will be made in Uefa's headquarters in Nyon, Switzerland.
Which teams are in which pot?
Pot 1 (club coefficient ranking): Manchester United (14), Paris Saint-Germain (6), Roma (30), Barcelona (3), Liverpool (32), Manchester City (8), Besiktas (28), Tottenham (21).
Pot 2: Basel (20), Bayern Munich (4), Chelsea (15), Juventus (5), Sevilla (7), Shakhtar Donetsk (16), Porto (12), Real Madrid (1).
Which teams can NOT be drawn together?
Here's why it's bad news for Chelsea – having finished second in their group, they can only be drawn against PSG, Barcelona or Besiktas.
This is because runner-up sides must face group winners but can NOT come up against a team they already faced in the group stage or a team from the same domestic league as them.
In fairness, it's not looking great for Chelsea's rivals either, with Bayern Munich, Real Madrid and Juventus among the sides Manchester United, City, Liverpool and Tottenham can face.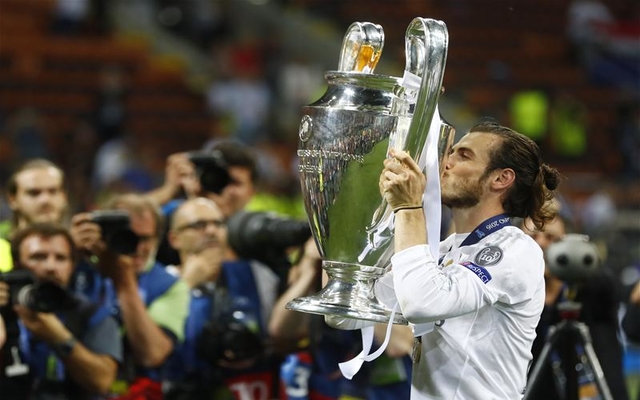 When does the Champions League resume?
Things get going again on the 13th of February after a winter break, with group winners starting with away legs on 13/14 and 20/21 February and then at home for the return matches on 6/7 and 13/14 March.
Who are the Champions League favourites this season?
Here are the Champions League winner odds via the Independent:
PSG 7-2
Man City 9-2
Real Madrid 29-5
Barcelona 31-5
Bayern Munich 38-5
Man Utd 78-5
Juventus 19-1
Tottenham 22-1
Chelsea 19-1
Liverpool 24-1