Jose Mourinho hasn't taken Manchester United's defeat to City too well
The Portuguese blamed the referee and dubbed Pep Guardiola's side as lucky
United lost 2-1 and are surely out of the Premier League title race after falling eleven points behind
Manchester United manager Jose Mourinho took a dig at Manchester City after today's Premier League defeat, labelling Pep Guardiola's side as 'lucky'.
The Portuguese tactician was outclassed by his Spanish counterpart in a game that could be pivotal in this season's title race, with City now looking out of sight after going eleven points clear.
Still, Mourinho was not having any of it after the game as he instead blamed the result on everyone but himself, calling City fortunate and hitting out at the performance of referee Michael Oliver.
The Red Devils boss feels his side were denied a clear penalty and stood by his previous claim that City players dive a lot, despite one of his own players actually being booked for simulation.
'I'm sorry for us, I'm sorry for Michael (Oliver) – I think he had a good performance – but it's a clear penalty,' Mourinho is quoted in the Daily Mirror.
'He made a mistake, the referee made a mistake, which can happen. Last season we had a similar situation here against Man City, we were winning 2-1 and Mr. Clattenburg didn't see the penalty, Bravo on Rooney, and this one was also a clear penalty. I'm sorry for Michael Oliver because I think he had a good performance.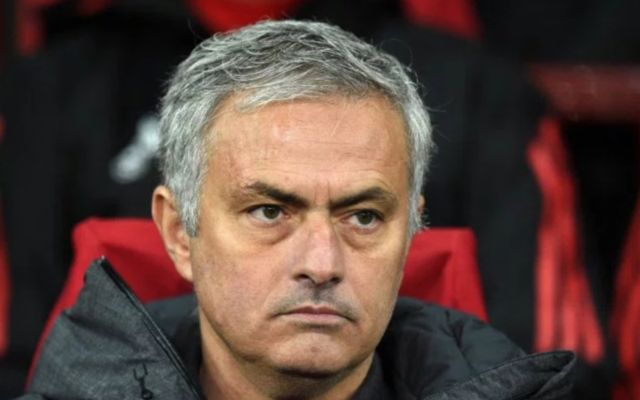 'They (City) score two very bad goals, they scored two goals which is quite unbelievable to concede, and when you concede two goals like this in a match of this dimension you feel obviously bad because now you are going to speak about what they did well, what they do well, what they are good at, and in the end what they are good at they were not good at. They scored two goals out of nothing with rebounds, really, two easy goals.
'I think they are a very good team, I think they are lucky, I think they have all these decisions in their favour, probably yes.
'But Tuesday is another day of the Premier League and I'm pretty sure that all of us – us second, Chelsea third, and the others fourth, fifth, sixth – I'm pretty sure that everyone is going to fight for points and is going to try to reduce the distance which is the normal thing in a championship, but of course the advantage is a very good one.'
United's defeat saw their 40-game unbeaten run at home come to an end, while City's 14th consecutive league victory made history for the most wins in a row in a single English top flight season.
With Mourinho's side having just 35% possession, however, it seems a bit rich of the former Chelsea boss to complain as his expensively-assembled side is surely capable of better than that in a home game, even against a fellow title challenger.