Manchester United and Manchester City were involved in a big brawl at Old Trafford yesterday
We look back at some classic fights from the Premier League era
Arsenal and Manchester United's famous clashes feature three times in our list
Manchester United and Manchester City's little war after yesterday's game at Old Trafford is a real throwback to some great Premier League battles – back when players cared a little more.
The Sun reported of the big row between both sets of players and staff, with Romelu Lukaku allegedly causing Mikel Arteta to bleed from a head wound after throwing a bottle at him.
So what better time to look back at some other classics of the genre, unsurprisingly featuring the great feuds between Arsenal and Manchester United no less than three times!
In no particular order, here's seven of our favourites…
Arsenal vs Manchester United (2003)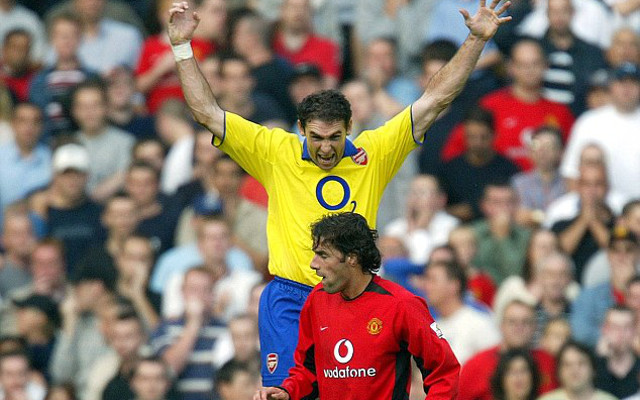 The absolute pinnacle of on-pitch clashes, Arsenal players ganged up on Manchester United's Ruud van Nistelrooy after an ill-tempered 0-0 draw at Old Trafford at the start of the 2003/04 season.
The Dutchman missed a stoppage time penalty that preserved the Gunners' unbeaten record, but had wound a number of opposition players up the wrong way throughout the game.
Martin Keown was the first to go for him, and several players received bans from the Football Association for their behaviour.
Arsenal vs Manchester United (2004)
Another memorable one, though largely for incidents that were alleged to have gone on off the pitch.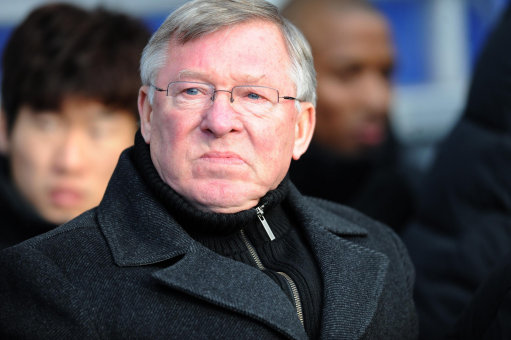 Manchester United won 2-0 to end Arsenal's 49-game unbeaten run, and it's fair to say the Gunners felt pretty hard done by on the day.
Cesc Fabregas is said to have taken out his frustration on Sir Alex Ferguson by hurling a pizza straight at his face, as revealed in Ashley Cole's autobiography and later confirmed by the player himself.
Arsenal vs Manchester United (2005)
Yep, here they are again, with most of the action this time taking place before the game even kicked off.
Above is the full video, with Roy Keane and Patrick Vieira unable to help themselves before a ball had even been kicked.
The game itself was actually played in a gentlemanly spirit by both sides' standards at the time, with United running out 4-2 winners.
Arsenal vs Chelsea (2007)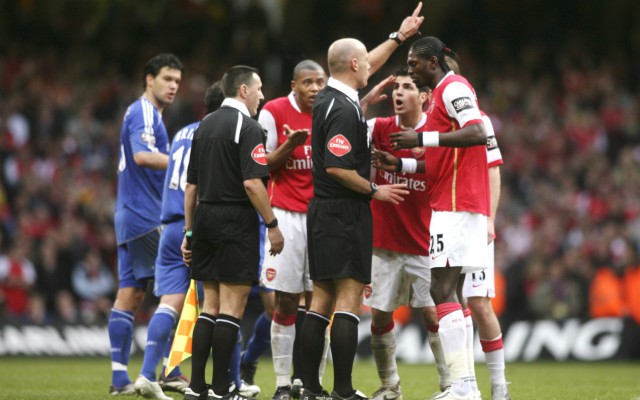 Given the rivalry between these two clubs, it's surprising this didn't happen more, but things definitely got a little out of hand in the Arsenal vs Chelsea Carling Cup final of 2007.
Three players were sent off in this melee, and Arsenal predictably lost their heads in the game as well, losing the final 2-1.
Roy Keane vs Alan Shearer (2001)
A forgotten classic, Manchester United and Newcastle used to have some fierce clashes in those days, with Roy Keane on this occasion losing it with Alan Shearer.
The former Red Devils captain threw the ball at Shearer's head as he wasn't happy with his time wasting, and the pair continued to scrap it out with some choice words and punches exchanged.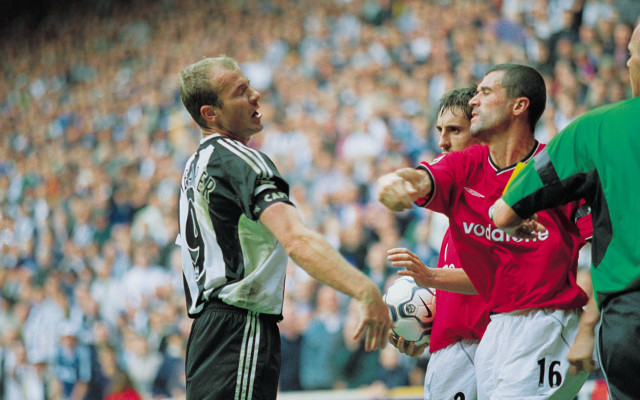 Chelsea vs Tottenham (2016)
A recent game, but one with all the makings of a classic as Tottenham lost the plot and the title in a 2-2 draw with Chelsea at Stamford Bridge.
Spurs needed to win to have any hope of catching Leicester City, and looked on their way to doing so by going 2-0 up at half time.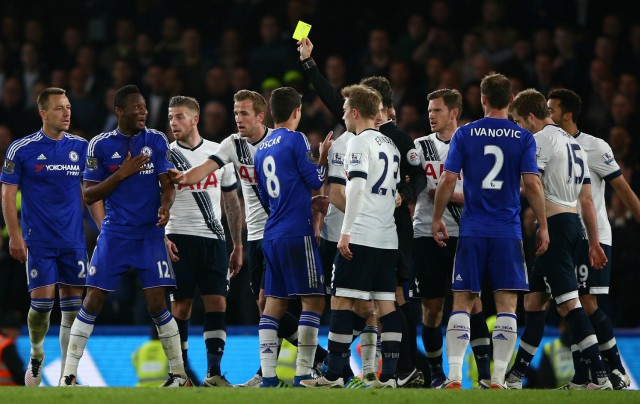 Chelsea pegged them back and Tottenham started resorting to fouls and pretty soon the players were all going at each other.
Eden Hazard vs Swansea ball boy (2013)
This seems like a long time ago now, with Eden Hazard no longer bothering himself with silly scraps like this.
Back in 2013, however, the Chelsea forward was younger and more immature, and allowed himself to be wound up by a time-wasting ball boy, lashing out at the kid.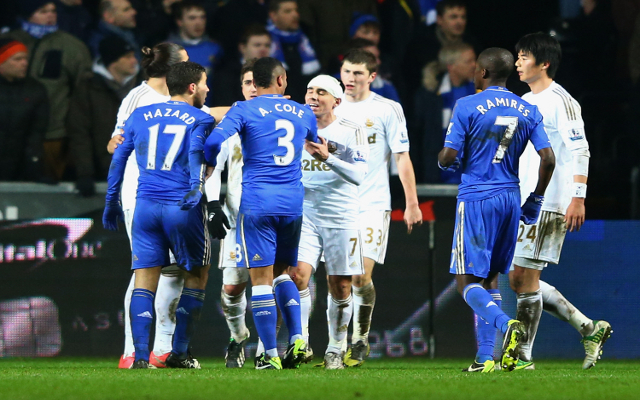 Hazard saw red for his troubles, and Chelsea went crashing out of the League Cup semi-finals to eventual winners Swansea.