Everton manager Sam Allardyce hit back at Liverpool legend Jamie Carragher
The Toffees boss gave the pundit a lesson in coaching in his post-match interview
Carragher had joked about how deep Everton were defending in the Merseyside Derby
Everton manager Sam Allardyce hit back at Liverpool legend Jamie Carragher yesterday in a post-match interview teaching the pundit a thing or two about coaching.
The former Reds defender had been critical in punditry duty of Allardyce's tactics in the Merseyside Derby at Anfield, with the Toffees successfully playing for a point.
Liverpool will understandably feel hard done by not to come away with victory, but Allardyce was rightly on the defensive about his approach, insisting it was a necessary response to how Jurgen Klopp's side were attacking.
The Metro quoted Carragher as joking: 'If they (Everton) drop any deeper they will be in Stanley Park.'
When discussing this dig afterwards, Allardyce explained himself to Carragher through his post-match interview.
Allardyce kills @Carra23 on danish television ? #eurosportdk pic.twitter.com/Urk4NYL1rL

— Mikkel Bischoff (@Bischoff6eren) December 10, 2017
'Well, you get forced back – if Jamie's listening. Jamie, if you're listening to this,' he said.
'You get forced back by two things. One, is by the quality of the opposition.
'And two, the failing of your players to play out correctly when they've got possession.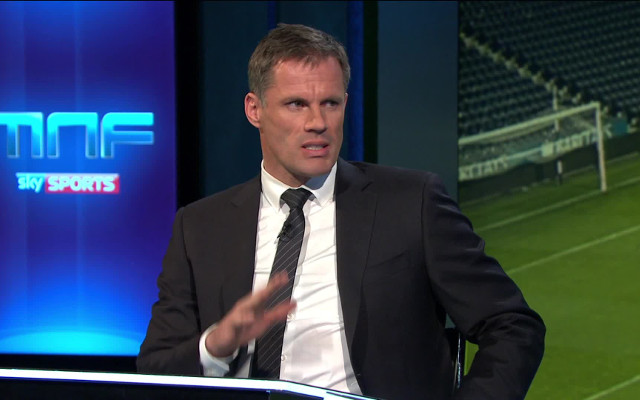 'So when I see Jamie next time I'll give him a lesson in coaching so he can understand it next time he's commentating.'
Everton will ultimately feel they had the last laugh on the day, with their strong defensive approach working wonders in stifling Liverpool, though the home side were admittedly unlucky with some missed chances.