One Manchester United player is surely in big trouble for this stunt
Angel Gomes 'liked' a Manchester City celebration picture on Instagram after yesterday's derby
The young forward has been recently linked with a move away from Old Trafford
Manchester United manager Jose Mourinho will not be happy with young forward Angel Gomes, who 'liked' an Instagram post of Manchester City players celebrating their win at Old Trafford last night.
The 17-year-old has only made one senior appearance for the Red Devils in his career so far, and may not add to it after this stunt, while the Sun have also linked him with a possible move to Barcelona.
City youngster Brahim Diaz was obviously happy with the result, and uploaded the image blow to his Instagram page, but Gomes showed up as one of the people to 'like' the post.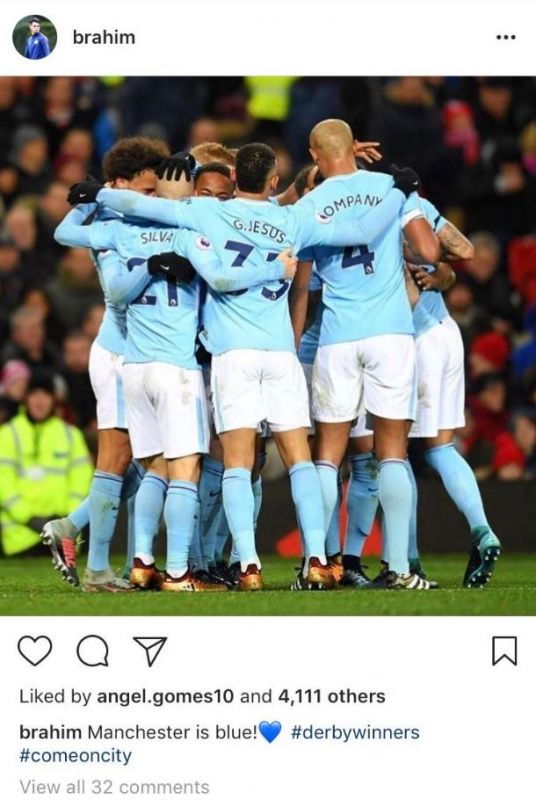 Needless to say, this will not go down well at Old Trafford, with United's derby defeat now putting them eleven points behind their rivals in the race for the Premier League title.
United haven't won the league since all the way back in 2013, and the nature of their loss yesterday will have hurt as well.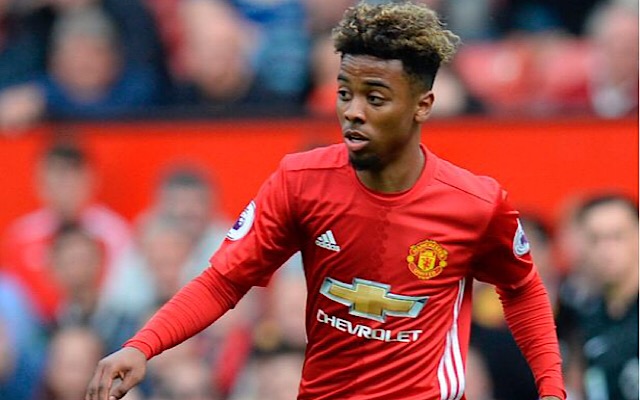 MORE: Manchester United transfer news
The Reds were distinctly second best to Pep Guardiola's side, who celebrated like they'd already wrapped up the title at the final whistle, leading to reports of a big brawl in the changing rooms afterwards.
United fans will surely be happy to see Gomes leave for Barca now, with the youngster showing a real lack of professionalism and loyalty to the club with this bizarre act, which many will also feel sums up the sad state of modern football.