Manchester United star Henrikh Mkhitaryan wants to hold talks over his future
The Armenia international wants to know where he stands after being recently left out by Jose Mourinho
Mkhitaryan has played just 19 minutes of football for United since the defeat to Chelsea over a month ago
Henrikh Mkhitaryan is reportedly seeking talks with Manchester United manager Jose Mourinho over his Old Trafford future after a lack of recent action.
The Armenia international has only played 19 minutes of football – a substitute appearance against Brighton – since he last started a game in the 1-0 defeat to Chelsea on 5 November.
Mkhitaryan started the season in fine form for the Red Devils, but has once again fallen out of favour with Mourinho after also taking some time to get into the team last season.
Despite a high-profile transfer from Borussia Dortmund, where he'd been one of the best players in the Bundesliga, Mkhitaryan was barely involved for United for the first few months of the season.
The 28-year-old then became a key figure for United, and also looked greatly improved with his fine form at the start of this campaign.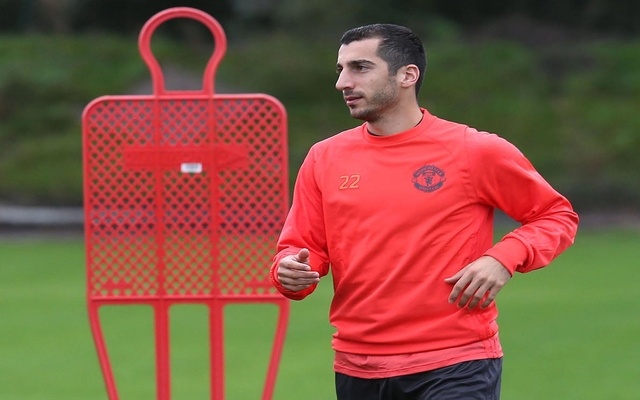 Mourinho did recently criticise Mkhitaryan for disappearing in recent matches, and the Daily Star now claim he's seeking talks over his future with the club.
There would surely be many big-name suitors for Mkhitaryan given the potential he's shown in the past, but United could live to regret letting such an influential attacker go.
The team lacked spark and creativity against Manchester City yesterday as they lost 2-1 to all but end their Premier League title hopes for the season.
One wonders what Mkhitaryan could have done in a game like that, but it seems increasingly clear that Mourinho does not rate the former Dortmund man.