Manchester United got Sevilla in today's Champions League draw
Michael Owen believes the Red Devils shouldn't have much trouble getting past them
This is despite his employers Liverpool failing to beat them twice in the group stage
Michael Owen has inadvertently taken a dig at his employers Liverpool with his prediction on how well Manchester United will do against Sevilla in the Champions League.
The former England striker, who played for both clubs despite their historic rivalry, made the claim that United should have little trouble against the Spaniards, based on how Liverpool played against them in the group stage.
Just a reminder: Liverpool drew both games against Sevilla, letting a 3-0 lead slip in their away match recently, so it wasn't exactly a walk in the park.
Owen, however, is clearly implying a side like United shouldn't encounter the same kinds of problems and will surely make easy work of them when they come up against them next year.
'I think tactically he (Jose Mourinho) is one to know how to get through. I think this is a really good draw,' Owen told BT Sport, as quoted in the Manchester Evening News.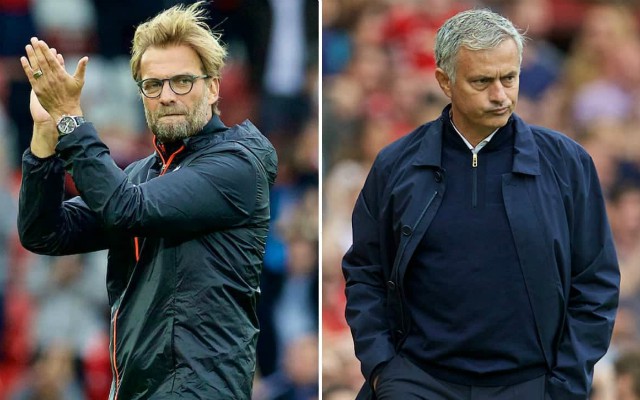 'I'm convinced Sevilla are half the team they were a few years ago. Liverpool dominated both ties (in the group stage) but somehow didn't win. It' a great draw.
'I don't think Mourinho will even have to be on top of his game to get through. I expect them (United) to go through.'
In case you'd forgotten, Owen is currently employed by Liverpool, which is pretty hard to believe considering his history of moving to United and the hostility Reds fans still feel towards him.
Plus he has the tendency to come out with stuff like this, which isn't really what you want from a club ambassador.