Manchester United and Manchester City staff were involved in a huge brawl after yesterday's game
15 players and officials were said to have been involved in the row in the away dressing room
Mourinho took offence at City's celebrations, which suggested they'd felt the title was won
Things got a little out of hand after yesterday's Manchester Derby as players and coaches from both Manchester United and City were allegedly involved in a mass brawl in the away dressing room.
Pep Guardiola's side took a major step towards the Premier League title with a 2-1 victory that sent them eleven points clear of the Red Devils, and celebrated wildly at full time, as evidenced by this rather over the top picture tweeted by Leroy Sane.
According to the Times, United manager Jose Mourinho took issue with the nature of City's celebrations, and was stopped from approaching some of their players by goalkeeper Ederson.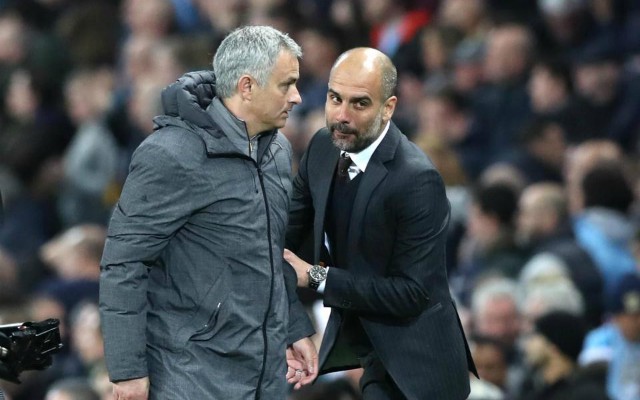 MORE: Manchester United news
The Times claim the City shot-stopper grabbed the Portuguese tactician by the arm, and it is from that point that things got out of hand.
The report continues, claiming Mourinho was then squirted with water and hit with cartons of milk thrown at him by City players before leaving their dressing room.
It is not specified how, but the Times also claim City coach Mikel Arteta ended up with a bloody face after the brawl, which will no doubt draw comparisons with the infamous 'Pizza-gate' battle of Old Trafford between Arsenal and United back in 2004.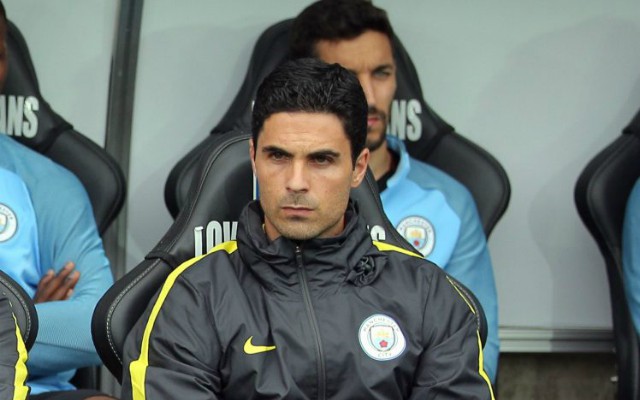 It is alleged on that day that former Gunners star Cesc Fabregas threw a slice of pizza right at Sir Alex Ferguson's face after both sides clashed following the Red Devils' 2-0 win that ended their opponents' 49-game unbeaten run in the league.
UPDATE: Further information from the Guardian claims Mourinho told City players to keep their music down and shouted at Ederson to 'fucking show respect', while another member of City's backroom staff needed medical attention in the scuffle that saw Arteta wounded.
The Guardian also claim Romelu Lukaku got involved, while police officers had to come in to break things up.
There's not much more we can say on the matter for now, except for that we think this guy speaks for all of us with this tweet on the alleged bust-up:
A shame that Man City's documentary film crew were blocked to bring their camera into the tunnel / dressing room… #mufc #mcfc pic.twitter.com/tWaiJJHu5u

— Kristof Terreur ? (@HLNinEngeland) December 11, 2017