Liverpool and Barcelona disagree over who could move to Anfield in the Philippe Coutinho transfer deal
The Reds want Sergi Roberto but Barca would prefer to offer Gerard Deulofeu instead
Liverpool rejected numerous Coutinho transfer offers from the Catalans during the summer
Liverpool and Barcelona are reportedly at odds over which Barca player could move to Anfield as part of the potential Philippe Coutinho transfer deal.
According to Don Balon, the Reds want midfielder Sergi Roberto to arrive as part of the move, but Barcelona are not prepared to let him go.
Instead, the report claims the Catalan giants are ready to offer Gerard Deulofeu to Liverpool, though it's hard to imagine that option would be as tempting.
Don Balon add that Arda Turan and Andre Gomes have also been offered as potential candidates to help push through the Coutinho transfer, but that Liverpool have also rejected those two.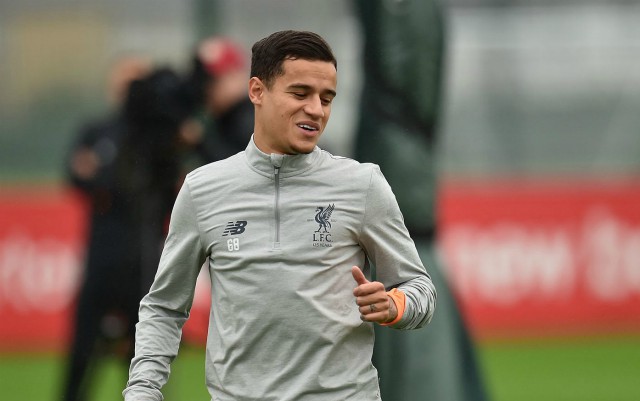 Deulofeu hasn't lived up to his potential at the Nou Camp despite previously being regarded as one of the best players coming through their youth system.
The Spaniard then spent time with Everton and AC Milan before returning to Barca this season, but he may be running out of chances to make it with the club.
Liverpool would do well to bring in an attacking player to immediately fill the boots of Coutinho if he were to leave, but they could surely do better than Deulofeu.
Jurgen Klopp could be tempted to gamble on the 23-year-old and improve him as he has with other players in his impressive career so far, but we'll surely know a little more about the Coutinho transfer situation by January.