Former Chelsea coach Ray Wilkins wouldn't mind the Blues losing David Luiz
The out-of-favour defender has been linked with a surprise transfer to Manchester United
Wilkins doesn't believe Luiz is good enough for Chelsea after his dip in form this season
Former Chelsea player and coach Ray Wilkins admits he wouldn't be bothered about David Luiz leaving for a transfer to Manchester United.
The pundit believes, however, that the deal is unlikely as Luiz is not good enough to be playing centre-back for a top-level club, even if he could do a job for Jose Mourinho in midfield.
The Daily Express recently linked Luiz with a surprise move to Old Trafford, as he's recently lost his place in Antonio Conte's side after a dip in performances.
And while United don't exactly look short in defence right now, the Brazil international could be a decent addition in midfield amid fears over Ander Herrera and Marouane Fellaini, who are heading towards the ends of their contracts next summer.
Still, Wilkins doubts the deal in general, warning United that Luiz just isn't good enough a defender for Mourinho's demands.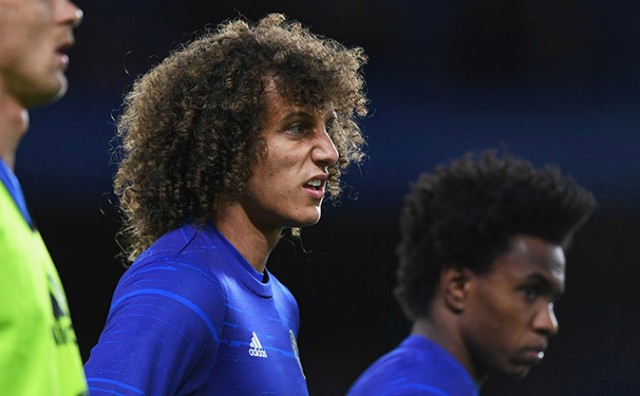 'As far as I'm concerned, David Luiz can go to United tomorrow as a centre-half,' Wilkins told Sporting Bet.
'If he goes as a holding midfielder, I wouldn't let him leave. David Luiz, as a centre-half, does not fit the requirements of a top level football club – he makes far too many errors.
'I don't think Jose Mourinho will have David. He wants to keep clean sheets and beat opposition one or two nil and with Luiz, he will struggle to do that.'