Man City currently sit 11 points clear at the top of the Premier League
John Stones and Benjamin Mendy are both out with injury
Boss Guardiola has admitted his side could be in trouble should they not move for another defender in January
Manchester City manager Pep Guardiola has admitted that his side could be in "real trouble" should they not sign a defender in the January transfer window.
This is according to the Guardian, who state that both Mendy and Stones won't be back before the turn of the year, and that captain Vincent Kompany is too injury prone to be relied on for an entire season, something that has possibly tempted Guardiola to make a move for a new defender in January.
The news outlet are also reporting that the Spaniard said, when asked about whether they the club will make a move for a defender in January, that "We are thinking about it. In that department we have too few players and to handle all competitions we are in trouble, real trouble if this is the case.
Guardiola then went on to add "Maybe we are thinking of looking at another central defender because of Vincent's problems, John Stones is four or five weeks out. And we miss an important player like Mendy."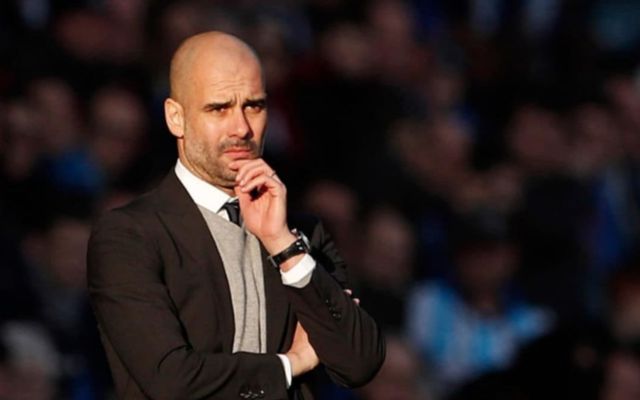 So far this season, Guardiola's Man City have been sublime, with it looking as if they may not need another defender should they carry on scoring at the same rate they are currently.
In just 16 games so far this campaign, the Premier League table toppers have managed to amass a total of 48 goals, an average of exactly three goals a game.
The Citizens could also break numerous Premier League record this season, including one tonight as they face bottom of the table Swansea, as Guardiola's side need just one more win to break the record for most consecutive wins in England's top flight, with the record currently standing at 14.
Despite Guardiola's worries over his side's defence, they seem to be coping pretty well so far, as City currently have the joint best defence in the whole of the Premier League, with the Spaniard's side only conceding 11 goals in just 16 games so far.
MORE: Man City transfer news
Should Man City end up delving into the transfer market in January for a defender, it'll be interesting to see who the club decide to go after, as they look to win their third Premier League title this season.