Arsenal legend Martin Keown has sent a strong message to Arsene Wenger
The former Gunners defender says Wenger should consider his future at the end of the season
Keown believes Wenger will have questions to answer if the team's current form doesn't improve
Arsenal legend Martin Keown has told Arsene Wenger he should consider his position as manager if things don't improve for the team by the end of the season.
There were doubts over Wenger's situation at the Emirates Stadium at the end of last season, but a victory over Chelsea in the FA Cup final seemed to secure the Frenchman a new contract.
It remains to be seen if Wenger can last another year after yet more signs of the club going backwards on his watch, with yesterday's 0-0 draw against West Ham the latest disappointing result this term.
Arsenal have already lost five games and are 7th in the table at the moment, behind Burnley, showing little sign that they'll improve sufficiently to get back into the top four at the end of the campaign.
Wenger has long rested on his strong record of bringing Champions League football to the Gunners, but if he goes two seasons in a row without managing that he'll surely have questions to answer.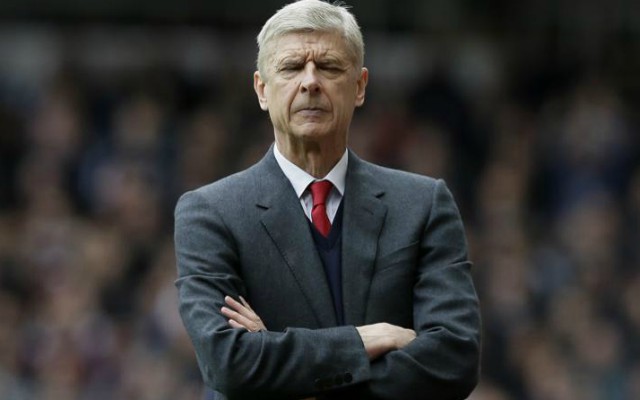 Keown is already piling the pressure onto his old manager, expressing doubt over whether he's the right man to take the club forward at this point.
'Arsenal just haven't got that cutting edge and are losing ground on their rivals. They are slipping deeper and deeper and deeper into that table,' Keown is quoted in the Daily Mail.
'The Champions League is looking like it's not going to happen for Arsene Wenger and the questions will come again for the manager. Is he going to be there next season or not?
'If it doesn't get much better for him then at the end of the season he has to hold his hands up and say maybe I'm not the man to take this club forward.'
Gazzetta dello Sport reported last month that Arsenal have already sounded out Carlo Ancelotti over replacing Wenger at the Emirates Staidum.