Coutinho to Barcelona? Andres Iniesta has made it clear he's a fan
The midfielder says, however, that the Liverpool star needs to be up to the challenge of playing for Barca
Coutinho was targeted in the summer and has been linked with the Catalan giants again
Barcelona midfielder Andres Iniesta has sent a message to Liverpool playmaker Philippe Coutinho over a possible transfer to the club in the upcoming January window.
The Brazil international was targeted by Barca throughout the summer, with BBC Sport reporting at the time that Liverpool rejected as many as three bids for their star player's signature.
Coutinho has been one of the best attacking players in Europe since he moved to the Premier League in 2013, and it's easy to imagine him slotting in nicely at the Nou Camp.
Iniesta is also a fan, it seems, though while he's given his blessing to Barcelona signing him, he's also sent the player the message that he and any other new arrivals will need to be up to the mental challenge of playing for such a big name.
'I think they (Coutinho and Yerry Mina) would be two important reinforcements to the squad,' Iniesta is quoted on Goal.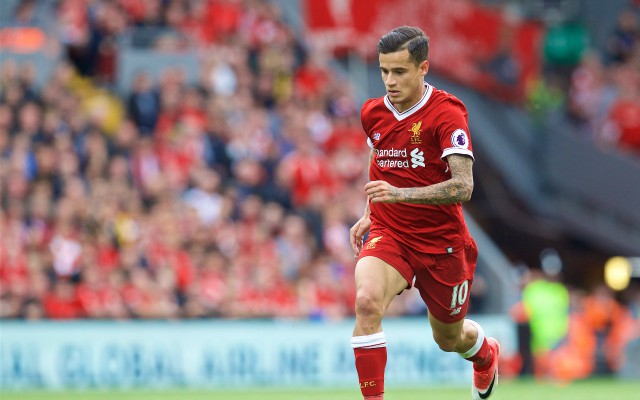 'If the club wants to strengthen those positions, it should be with players that can be prepared to withstand the pressure of a club like this, and they would be two big signings.
'But nothing has happened, so it's difficult.'
Latest speculation from Don Balon claims Liverpool are open to rubber-stamping the Coutinho transfer to Barcelona as long as they get a player in return, though there is some disagreement between the two clubs about which player that might be.
The Reds have shown an interest in midfielder Sergi Roberto, but Barca would rather offload Gerard Deulofeu.